Russian and ex-soviet translations.
Globalisation wipes out economic borders, but not cultural ones. Every day many of us are faced with the need to communicate with people speaking languages other than our own. To convey the necessary information to your potential partners means to convert it to a language they understand. "Perevedem.ru"/ ABBYY Language Services is a professional, high-tech company providing a full range of language services to clients all over the world.

In 2006 "Perevedem.ru" became a part of the international group of companies ABBYY, which is a leading developer of software in the field of applied linguistics at a global level.

Today "Perevedem.ru"/ ABBYY Language Services has enormous resources and potential, allowing it to handle even the most complex interpretation, translation, localizsation, and editing projects for customers from all over the world.

We are glad to offer interpretation services for business trips, conferences, negotiations, audit and others.
16 years in business
Less than 3
10,000+ words/day
wide range of languages
wide range of services
wide range of industries served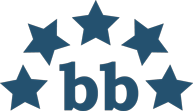 3.0