Accurate Translation Services 24/7
Morningside Translations is the industry leader in translation solutions worldwide. Headquartered in New York, we maintain a powerful global network of language consultants and legal professionals in over 100 languages and dialects.

One Company for all Your Translation Solutions!

We provide every service you require for your language solution needs, including translation, interpretation, transcription, patent filing services, litigation support, document management, deposition services, Web site globalization, voiceovers, and subtitling for national and multi-national corporations.
19 years in business
50-100
100,000+ words/day
wide range of languages
wide range of services
wide range of industries served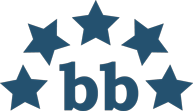 3.7