Let me elaBORAte your text to Turkey! :-)
Who am I?

✓ registered freelance translator based in Istanbul/Turkey
✓ sworn translator with an approved notarial certificate
✓ experienced apps/games/Internet sites and e-trading localizator with more than 7 years' experience in the business
I'll bring you to the Winning Line! I provide:

• Creative
• Fun
• Enticing translations
with COMPETITIVE PRICES!
---------------------------------------------------------



On the other hand...


I am an ex second-lieutenant (officer with one star):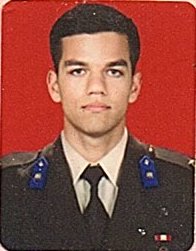 boralisation @ gmail com

::: at your command with a disciplined and professional attitude and the best choice for your warfare/strategy games 💣 :::
I'm a dedicated translator and this is how I work: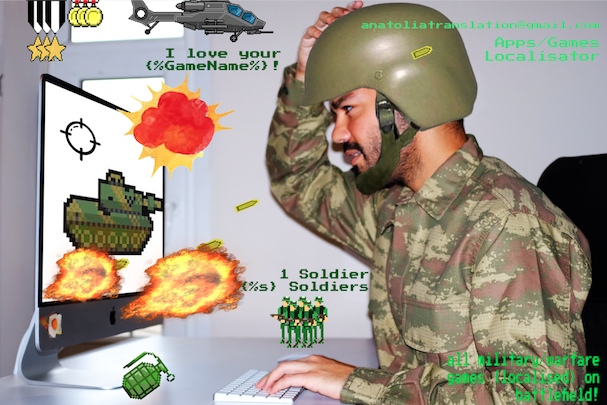 Expert Linguist at Lilith Games (Rise of Kingdoms)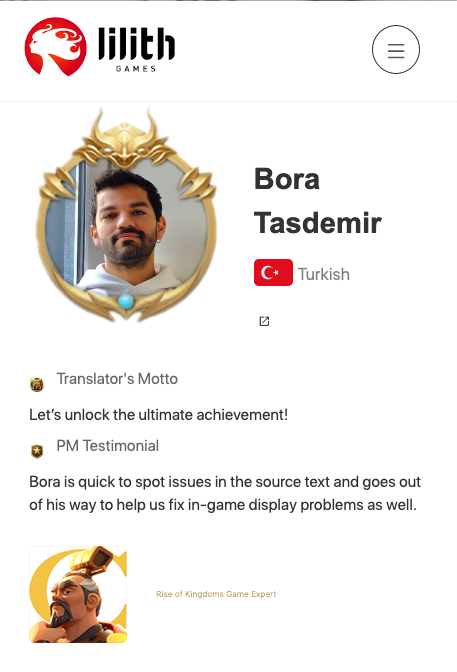 One of the Expert Translators on OneSky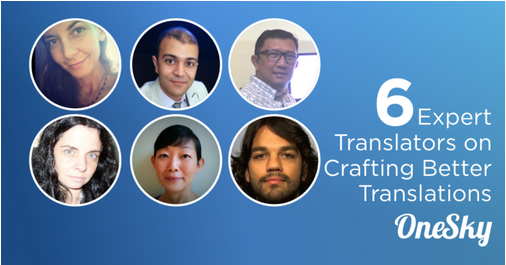 Pangea Localization Services - Translator of the Month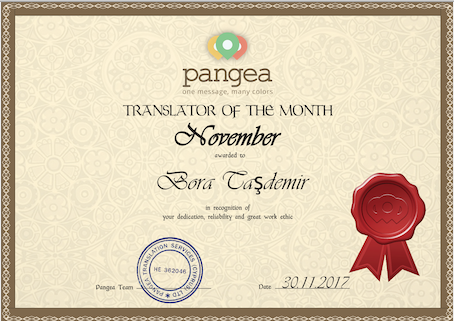 ---------------------------------------------------------



What do my clients say about my service?

"We are really happy to work with you. We've never received any
complaints about Turkish translation. Especially I'd like to say thank
you for your questions during the translation, it helps us to improve
our texts."
(Daria K, Game Insight)

"I just wanted to thank you again for your services - I am very happy
with our collaBORAtion and excited to keep working with you."
(Ana O, Quantic Lab)

"I like your attitude to the work, fast
responding, and fast completion of the work as well."
(Maksim I, LocNLoader Team)
"I really enjoy our collaboration and especially
that you do the following things:
- take the time to understand the texts and including the context in
which it appears. By spending the energy to find out all information
about specific elements, I think that your level of quality in
translation is becoming really visible to the customer as well. This not
only helps the reader to understand the product but also to engage them
with the brand.

- I also like that you share your insights about country and culture and
so help us to broaden our perspective and teach new things to the whole
company.

- You respond timely and I can always count on any agreements made!
There has never been a missed deadline or anything similar

- Flexibility and knowledge are also of the highest rank.

- An additional bonus is that you show great initiative in finding areas
to work on (think about the store presence :-) ) This helps me a lot
to improve the overall user experience without having to think about
every detail myself!
In addition it also shows my colleagues that you
care about brand perception and awareness. Well done!"
(Jessica G, LOVOO)


---------------------------------------------------------

Project History:

Games
Kingdom: A Blood Pledge - MMORPG Game (ongoing)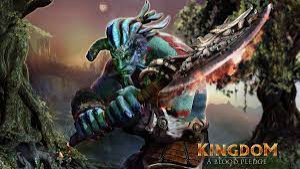 GT Manager - Race Manager Game

Rise of Kingdoms - Realtime Strategy Game App (ongoing)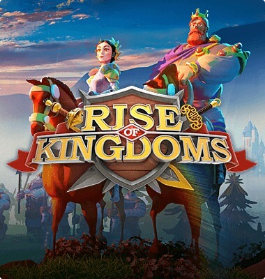 Gods of Boom - Online PVP Action Game App (ongoing)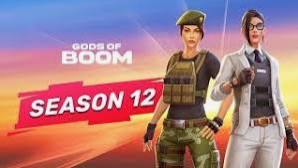 ARMA III - Military Simulation Sandbox Game (ongoing, review and game-test)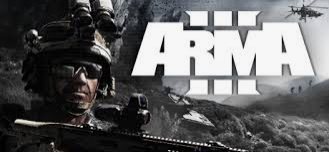 The Tribez - Building Strategy Game App (ongoing)
League of Angels - Haven's Fury - Online Action RPG Game (part of translation team)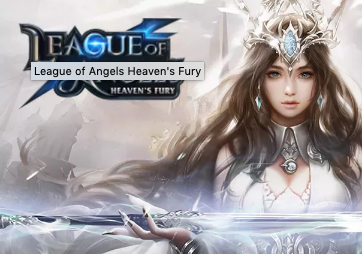 Art of War - Real Time Strategy Game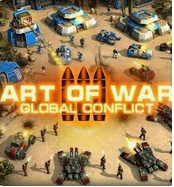 Tennis Clash - 3D Multiplayer Sports Game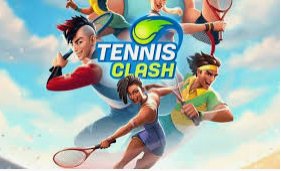 Relic Runway - Endless Running Game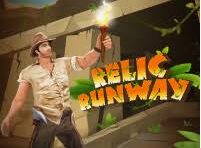 Apps & Platforms
LOVOO - Social Chat & Dating App and Platform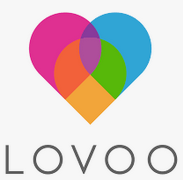 Binance - Bitcoin & Cryptocurrency Exchange Platfrom & App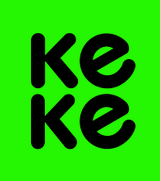 Grindr - Social Gay Dating App (Marketing and Promotional Text)



and many others....


---------------------------------------------------------


**Translation requires time and attention, because it leads you to other markets all over the world. Localizaton puts your service(s) into the understanding of the target country's audience and must be taken care of very seriously. I'll allocate enough time and attention reading the source text first, then localizing it and proofread it after the localization. As a bonus, I'll check it on-site playing your game, using your app and/or platform if possible.
Please kindly contact me for your queries and we come to an arrangement together, building our collaboration adjusted to your special needs :-)**