Translation is communication. It is the cornerstone of international business.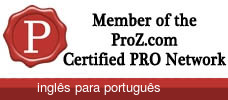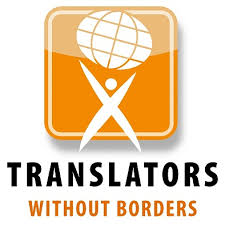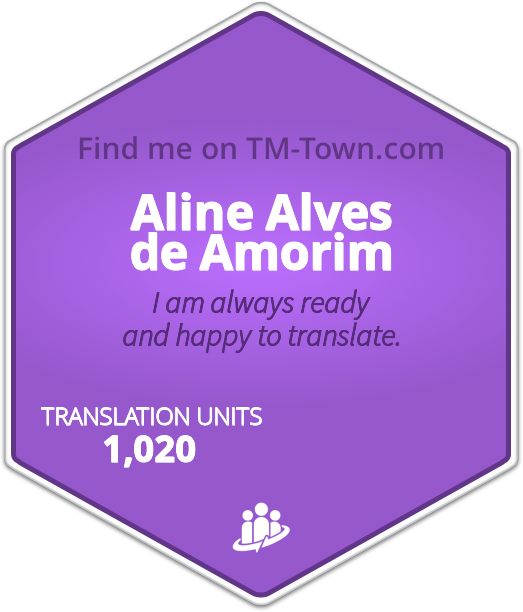 Why me?
* Very responsive;
* Performer;
* Planner;
* Analyst;
* Proactive;
* Reliable quality;
* Competitive price;
* Maximum availability;
* Committed to your deadline;
* 100% customer satisfaction.
Hello everyone! I have always had a passion for  languages and learning about different cultures. I LOVE what I do what I LOVE. I don't see translation solely as my profession - I feel it as a calling.
I am a native Portuguese speaker from Brazil,  language learning enthusiast- English, Portuguese, Italian and Spanish.
I started loving languages at the very moment I started studying them. I believe I was 18 years old at the time. First English, then Spanish and now Italian. At first, however, I didn't think I was going to end up working with them.
My career was built in large public schools but I felt the need for a shift towards greater autonomy and quality of life, as I've always been passionate about languages, reading and constant learning I've found a new path in translation and my experience of more than 7 years in large companies will make your texts seem as if they were originally written by a native, flowing smoothly and naturally, for this reason, I have worked as a freelance English to Brazilian Portuguese.
I took a basic Spanish course only one year and I am currently studying Italian to add a third language to my range of work and (I have a huge passion for the Laura Pausini and Eros Ramazzotti's songs). I study like a manic for assignments, so yes, one could say I'm a nerd. Grateful, guided and blessed. Favorite expression: "Thank you, Universe".
Since 2019, I have audio described static and dynamic images in Portuguese (Brazil) to improve accessibility for users who have impaired vision.
I pursue excellence in everything I do. As part of a detail-oriented process, each word is thoroughly and expertly researched by using countless specialized dictionaries and glossaries to ensure that terminology is translated accurately and precisely. Try me!
My overall aim is to help you communicate your message more clearly and to ensure that the content is adapted and personalized for your target audience.
My mission is to provide linguistic services, with the aim to offer high quality translations at competitive prices.
Academic Background
Certified Audio Describer for cultural, entertainment, art, and educational areas - POD Educacional, Audio Description Worldwide Consortium and Cinema Cego - UnB - 2019;
Post-graduated in English Translation at Estácio de Sá University - 2014;
Graduated in Portuguese and English Letters at Castelo Branco Integrated Faculties - FICAB (Colatina- Espírito Santo) - 2005;
Certified PRO Network (PROZ) Translator from English to Brazilian Portuguese - 2019.
Professional Background
2014 - up to the present
CEO at AA Consultoria Linguística providing language services for companies worldwide (Brazil, Europe, Asia and Americas).
Services:
MT Post-Editing: English into Brazilian Portuguese and Brazilian Portuguese into English - Revision of texts translated by dedicated machine translation engines in compliance with ISO 18587 standards;
Audio Description: Elaborating of Audio Description in Portuguese-BR: cultural, educational, event and entertainment (video-clip, cartoon, documentary, film, series and others) segments;
Editing: Bilingual revision comparing the original and translated texts in order to verify translation deficiencies;
Proofreading: Monolingual revision of the final text with the aim of checking fluidity, linguistic uniformity and stylistic property;
Technical translation: Translation of texts with precision and terminological accuracy for professional, scientific and technological purposes.
 Fields of work:
E-commerce , education, tourism, linguistics,  research proposals, automotive, environmental reports, technical, general culture  among others. However, I am still open to new challenges and possibilities to broaden my professional horizon.
Language Pairs:
Even through I specialized in English to Portuguese (Brazilian) Translation. I have a reliable network of translations partners who can take care of all major language combinations.
Skills:
Excellent general culture and composition, domain of native language, focus, commitment, and an outstanding researcher. Always ready to learn more as to improve my work and skills.
CAT tools:
I use CAT tools but my translations are essentially human because that is the most important. I work with CAT tools:  Wordfast Anywhere; OmegaT; SmartCat; MateCat; Agency Platforms - I can also work with other CAT tools required by the client. 
Daily output: 3000 words per day.
Note: Output also depends on the type of area time availability and complexity of the job. More information via emails below from Mondays to Fridays from 8 am to 8 pm (UTC-3). Work on weekends and holidays when required. Replies withing 24 hours.
Attention:
Quality is a main concern for me and when I am not busy helping my clients increase their sales, through the power of translation, I continuously invest in my professional growth by seeking out to participate in conferences, webinars and training courses entailing several subjects and I spend most of my free time studying subjects related to translation and languages in order to perfect my skills and recycle my knowledge.
Volunteering:
Volunteer translator for non-profit organizations.
Languages Training:
Portuguese (Brazil): mother tongue
English: proficient
Spanish: basic
Italian: beginner (online course)
Testimonials:
Positive feedback from all clients; please click on "positive entries" above.
Available Free test for new customers: I'll translate a 300-words sample for your evaluation. If you like what you see, then you can give me the full project.
We can grow bigger together:
Feel free to ask for more information on how we can work together. So, thank you for your attention and I look forward to hearing from you.
Always available to help clients and colleagues with anything need!
Kind regards,
Aline Amorim
Emails: [email protected]/ [email protected]
Skype: alinealvesdeamorim
Telephone/WhatsApp/Telegram: 
Instagram: @aaconsultorialinguistica / @acessibilidadeaudiovisual_21
"Focus on your core business, I take care of your specific translation and Audio Description".