Lilt
United States
Ingenious technology for Translators
We believe that a future in which everyone can communicate in their own language is richer and more exciting than either the present or a single-language future

We build intelligent technology to help businesses and translators make this possible.

Co-founders John DeNero and Spence Green met while working on Google Translate during the summer of 2011. They believed that better machine assistance could make translation more enjoyable for translators and more available for those who seek information. By 2014, a research prototype of an interactive, machine-assisted translation system had been built. Lilt was founded in 2015 to bring this technology to the world.
5 years in business
10-25
1,000+ words/day
wide range of languages
6 services offered
wide range of industries served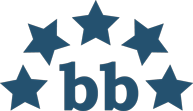 4.5