Skilled in the Art of Patent Translation
Metafrasi™ S.r.l. is a leading provider of advanced translation, localization and language consulting services. Our skills and experience empower a wide and diverse range of professionals and companies operating in global markets.

We deliver language solutions customized to fit each specific industry segment and market, meet the needs of each individual client, and comply with international quality standards.

Our translation services guarantee specific skills relating to each area of specialization and far exceed command of the source and target languages. We guarantee thorough knowledge of the context, fluency of language, appropriate style and consistent terminology for each individual translation project.

In order to meet our clients' needs we use state-of-the-art technology designed to facilitate the translation process, ensuring greater productivity and enabling the development of linguistic resources that can be reused and that are updated on an ongoing basis.

We have an in-house work team of qualified and experienced translation and language professionals. Thanks to our network of highly skilled and reliable freelancers we offer most language pairs, including the most uncommon.

Through our thorough knowledge of the translation industry we are able to assess our client's unique needs and deliver a total-solutions approach to meet and exceed them. Whatever the goal or challenge, we shall always convey your meaning. Also, our rates are competitive and always in line with the latest market trends.
wide range of services
wide range of industries served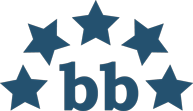 5.0