Tailor made, into Italian
Based in Turin, Italy, lexikon was founded by a team of dedicated professionals with almost thirty years of experience in the provision of medical-scientific and technical translation services.
Our goal is to understand our customers' requirements and deliver the highest quality services that meet and exceed their expectations. Our customer relationships are based on trust and mutual co-operation, which form the core of our modus operandi.

14 years in business
Less than 3
1,000+ words/day
5 languages supported
10 services offered
wide range of industries served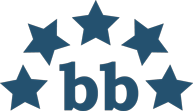 5.0