Translation Service Provider
Delivering a comprehensive range of top quality professional services into all modern languages since 1986: technical, financial, legal, and promotional translations, technical literature and terminology management, desktop publishing, software localization, interpretation services, international project management.
One of the first translation centres in Italy to be awarded Quality System certification to UNI EN ISO 9001:2015, Translation Service certification to UNI EN ISO 17100:2015 and Interpreting Service certification to UNI 10574:2007.
In 2013, 2014 and 2015 interlanguage ranked among the Top 20 Language Service Providers in Southern Europe.
In-house editors and project managers.
34 years in business
10-25
wide range of services
wide range of industries served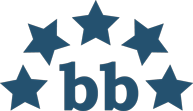 5.0