Services
Translation, Editing/proofreading, Transcription
Languages
French to Spanish, Arabic to Spanish, English to Spanish, and 4 more.
Specializes in
Botany, Human Resources, Education / Pedagogy, and 7 more.
Outsourcer feedback
(Those who did not leave a comment)
Mar 17, 2014
Fernando Luaces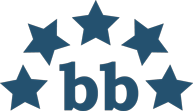 Fernando Luaces
Willing to work with again:
Yes
This sevice provider has not yet received any colleague feedback.
Have you worked alongside this service provider? Leave Sandra09 a rating.