Responsible, timely delivery, good communication.
Es ist eine angenehme Zusammenarbeit. Sehr freundlich und vor allem kompetent. Die jüngste Übersetzung war eine recht fachspezifische aus dem künstlerischen Bereich, an die sich sonst kaum jemand traute. Gerne wieder!
Ing. Edgar Baradlai
Apr 07, 2016
Vielen herzlichen für Ihren professionellen Einsatz und kollegiale Hilfe!
Excellent partner to work with. Everything is in time and well formatted.
Outsourcer feedback
(Those who did not leave a comment)
Apr 05, 2016
pí Konečná (Interlingua servis - Josef Konecny)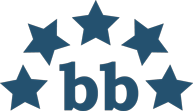 Interlingua servis - Josef Konecny
Willing to work with again:
Yes
Ich bin sehr zufrieden mit der hochwertigen Arbeit meiner Kollegin. Sie ist zuverlässig, fleißig, schnell und flexibel. Ich bewundere ihre Einsatzfreude und Ausdauer und freue mich auf eine weiterhin gute Zusammenarbeit.