Benoit is a very reliable and professional translator. I do recommend his translation services.
Ben is really a pleasure to work with. He is detail-oriented and eager to learn. If you give him feedback, he will make sure to implement it in the next file. Thanks for all your help :)
Benoit has excellent language skills and has been doing a fantastic job for us. We have been working with him on a long-term project and are very happy. Thank you!
Angelo Pinnisi
(People Who Global S.L.)
Feb 18, 2015
Perfect ontime translations and very kind during communications.
Outsourcer feedback
(Those who did not leave a comment)
Jul 12, 2018
AFTCom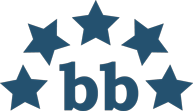 AFTCom / Agence Française de Traduction et de Comm
Avg. LWA :
4.9
(10 entries)
Willing to work with again:
Yes
Mar 27, 2015
Ben Lhoest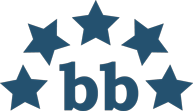 Translatin, a division of Belgian Web Refer Consulting group
Avg. LWA :
4.8
(6 entries)
Willing to work with again:
Yes
This sevice provider has not yet received any colleague feedback.
Have you worked alongside this service provider? Leave Benoit Cros a rating.