federal
Jun 15, 2018
Average WWA rating given: 5.00
(59 entries)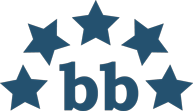 Federal Translation
Avg. LWA :
5
(19 entries)
Excellent translator. Very professional. We strongly recommend her.
Jelena Ilić
(E-Smart Systems)
Dec 28, 2015
Biljana did great job translating for us numerous legal documents form German to Serbian, meeting our short deadlines and making no mistakes. We will work together for sure.
Blagoje Velickovic
(Cluster)
Dec 27, 2015
We use Biljana's service to translate from German to Serbian some scientific articles for our marketing campaigns. From time to time we also ask Biljana to help about translation of some difficult parts from English to Serbian. We like her easy but professional service and a very good quality work, so recommend her every time possible.
Outsourcer feedback
(Those who did not leave a comment)
Dec 29, 2015
Irina JUhas (Faculty of Sport and Physical Education, Universit)
Willing to work with again:
Yes
Dec 28, 2015
Nikola Milovanović (Pfizer)
Willing to work with again:
Yes
Dec 28, 2015
Saša Vuleta (A-IT)
Willing to work with again:
Yes