Extremely professional and very talented translator. Excellent communication! I would highly recommend his services.
Remigiusz Drewniak KONTYNENT
May 17, 2009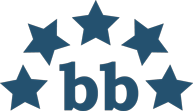 Kontynent / Remigiusz Drewniak KONTYNENT
Avg. LWA :
5
(1 entry)
I worked with Polangmar a number of times. Very meticulous, inventive, excellent ear for the Polish language
This sevice provider has not yet received any colleague feedback.
Have you worked alongside this service provider? Leave Polangmar a rating.