tomedes
Feb 11, 2020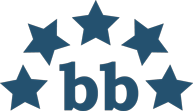 Tomedes Smart Human Translation / Tomedes.com / Doinspire
Avg. LWA :
4.9
(375 entries)
Concise and on time, never encountered any problem - a professional.
Nagme is a very reliable and professional translator. We are very happy with her translations and would definitely work with her again.
Very complete, helpful and fast. Would surely work again with her.
This sevice provider has not yet received any colleague feedback.
Have you worked alongside this service provider? Leave Nagme Yazgin a rating.