Services
Translation, Editing/proofreading, Transcription
Languages
English to Spanish, Russian to Spanish, English to Catalan, and 2 more.
Specializes in
Agriculture, Tourism & Travel, Psychology, and 7 more.
Good translator, easy to work with!
Marion Rouillot
(ciudades.co)
Apr 01, 2014
Davinia is working with us for few weeks and we are really happy with her work : serious, available and responsible ! Good points for a freelance worker !
It was a pleasure to work with Davinia. She is professional, on time, friendly and great to communicate with. Thank you, Davinia!
For our company Davinia performed a number of translation and proofreading tasks in the sphere of show business (about 9 000 words total). She showed extraordinary competence and high responsibility
Good translation skills, good job
Davinia communicates well and has consistently provided good work in a timely manner. She also quickly learned our system. We're very grateful for her help!
fast delivery and good quality
Davinia been doing a great job for our company: SISEL International. She has a great experience in all fields of Spanish Language which works pretty well for our company since we need Spain/US Spanish
Outsourcer feedback
(Those who did not leave a comment)
Mar 31, 2014
Express_Kaluga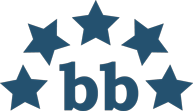 EXPRESS
Avg. LWA :
4.9
(7 entries)
Willing to work with again:
Yes
Sep 30, 2013
Diane (Eco Translations)
Willing to work with again:
Yes
Jan 11, 2010
DynamicLanguage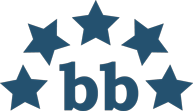 Dynamic Language / Formerly Dynamic Language Center
Avg. LWA :
4.3
(6 entries)
Willing to work with again:
Yes
This sevice provider has not yet received any colleague feedback.
Have you worked alongside this service provider? Leave DaviniaV a rating.