TRANSLATION & PROOFREADING
English > Italian
Spanish > Italian
LIASION INTERPRETING
Spanish > Italian < Spanish
___________________________________________________________________________________________________________
FIELDS OF WORK
Environment and ecology
Medicine and healthcare
Renewable energies and sustainability
Social sciences
Travel, tourism and leisure
Prose literature
Wine, oenology and viticulture
Beauty and consmetics
Textile, clothing and fashion
Cooking and culinary, nutrition, food and dairy
IT, software, harware and electronics
Agricolture, livestock and husbandry
Economics, business and commerce (general)
Photography, imaging, visual and graphic arts
Law (not sworn translations)
___________________________________________________________________________________________________________
CAT TOOLS
SDL Trados 2007
SDL Trados Studio 2009
SDL MultiTerm 2009
SDL Passolo 2009
HARDWARE & SOFTWARE
Notebook HP Pavilion dv6
Windows 7 Home Premium
Adobe Acrobate Reader
MS Office 2007 and 2010 (Access, Excel, Outlook, PowerPoint, Publisher, Word)
___________________________________________________________________________________________________________
EXPERIENCE & TRAINING
"Blue Book Trainee" in Translation
March – July 2011
EU Commission DGT Unit: DGT.C.IT.03 "Culture, multilingualism, social affairs and enterprise policy" , Luxembourg City (Grand Duchy of Luxembourg)
Most projects were in the following fields: food safety, human and animal health, consumer protection, competitiveness issues, youth education and culture initiatives
Please note that due to confidentiality agreements, I won't be able to provide any further information concerning translated texts until their publication in the EU Official Journal.
[Please click here and here for references. (English)]
Volunteer translator
2010 - ongoing
* WWF (environment)
* BabelFamily (medical)
* The Rosetta Foundation (statement of aims)
* CafeBabel (social sciences)
Traineeship in event management and cultural promotion with bilingual secretarial tasks and correspondance
May – August 2010
Italian Ministry of Foreign Affairs, Consulate in Mar del Plata (Bs.As., Argentina)
Texts I dealt with: posters, placards, flyers, competition notices, calls for tenders, letters of invitation, letters of greetings, letters of acknowledgement, quotes.
[Please click here for references. (Italian)]
Training placement as a translator
August 2009
EU Commission DGT Unit: DGT.C.IT.03 "Culture, multilingualism, social affairs and enterprise policy", Luxembourg City (Grand Duchy of Luxembourg)
Major projects:
* eCall: Time for Deployment (
EN
>
IT
)
* Your guide to the Lisbon Treaty (
EN
>
IT
)
* Montes de Toledo (
ES
>
IT
)
* Annual Report on the Cohesion Fund 2008 (
EN
>
IT
)
* Commission Decision establishing the classes of reaction-to-fire performance for certain construction products as regards adhesives for ceramic tiles (
EN
>
IT
)
If you wish to look at the complete list of translated documents, please do not hesitate to contact me.
[Please click here for references. (French)]
Internship as assistant teacher of Italian as a second language
September 2007
Pontifical Lateran University, Vatican City (State of Vatican City)
Main tasks: arranging lessons, supporting students, correcting placement tests and examination papers.
EDUCATION
Master of Arts in Translation
Advanced School of Modern Languages for Interpreters and Translators SSLMIT – University of Bolonia (Forli, Italy) accredited by CIUTI
Date of qualification: 18 March 2010
Final mark: 110/110 cum laude
Final dissertation:
La combinazione di database terminologici e memorie di traduzione di linguaggi specialistici e di lingua generale nei processi di traduzione automatica e assistita.
"Combining specialised termbases and translation memories with a database of common language in the workflows of computer-aided translation and machine translation". (Language: Italian)
[Please click on the relevant language to read the Italian, the English or the Spanish abstract.]
Erasmus Exchange Programme
February - July 2009
Faculty of Translation and Interpretation, University of Granada (Spain)
Attendance of the International Summer School in Screen Translation
May 2008
Residential Centre of Bertinoro, University of Bolonia (Bertinoro, Italy)
Bachelor of Arts in Translation and Interpretation
Advanced School for Language Mediators "Gregorio VII" (Rome, Italy) accredited by MIUR
Date of qualification: 12 July 2007
Final mark: 110/110
Final dissertation:
Avellino e la Verde Irpinia ...sulle orme del lupo alla scoperta dell'arte, della natura e dei sapori di una terra fuori dal comune.
"Avellino and the Irpinia countryside ...following the wolf's tracks in search of the art, the nature and the cuisine of a region off the traditional tourist trails". (Trilingual guidebook – translation from Italian to English and Spanish)
[Please click on the relevant language to read an excerpt of the Italian, the English or the Spanish section.]
Attendance of the e-course Tourist Assistant
September 2006
ELIOS e-training Center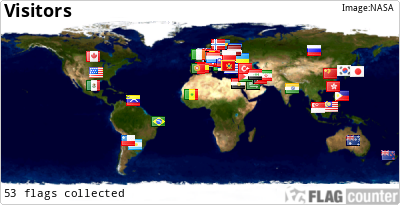 Visitors from September 2010