Translation & Proofreading

International Law, Human Rights, Sustainable Development, Social Sciences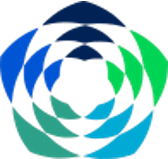 Working across language barriers is more important than ever in our globalized world if you want to achieve your full potential. We all know that clear communication is indispensable for any productive interaction but clear communication with people who speak another language can be a real challenge.

That's where I come in.

It is my mission to use my skills to make a positive contribution to the world.

I am here to help you communicate more effectively with your French and Spanish-speaking partners so your work will have the greatest possible impact where it's needed most. I will help you to work across language and cultural barriers and to empower local communities by ensuring their voice is heard.

I translate reports, articles, funding requests and similar documents from French and Spanish into clear, concise English. Using my in-depth knowledge of sustainable development, human rights and social sciences-related issues, concepts and terminology, I will work with you to deliver high-impact, fit-for-purpose translations at a fair price.

My current clients describe me as reliable, professional and helpful. Let me help you break down language barriers, communicate effectively and achieve your goals.

SPECIALISMS
Development & Governance:
- Social movements & civil society organizations
- Non-governmental organizations, charities & third sector organizations

- Social policy & social protection
- Sustainable development
- Governance & corporate social responsibility (CSR)
- European Works Councils
Human Rights:
- International human rights law
- United Nations conventions
- Indigenous peoples' rights
- Women's rights
- Children's rights
- Gender & gender-based violence (GBV)
International Law & Cooperation:
- European Union
- Council of Europe
- United Nations
- Intergovernmental organizations
International Migration:
- Refugees & asylum seekers
- Immigration & integration
SKILLS
Clear Communication:  I know how to communicate clearly in English, French and Spanish. Having worked in a variety of multilingual and multicultural environments, I am confident adapting my communication strategies to the task at hand.

Terminology: Specializing at the intersection of international law, human rights and development, I know how to speak my clients' language in more ways than one.
In-depth Knowledge: With an LLM in International Law, Globalization and Development, I understand how the issues that matter to my clients interlock and impact upon one another. I regularly participate in webinars, MOOCs and seminars related to my specialist areas to keep up to date with the latest developments in the field.
Time Management: I regularly work on large projects with tight deadlines and am able to organize my time effectively, keeping my clients' projects on track.
IT Tools: MS Office, CafeTran CAT software (Trados compatible), Memsource Cloud and Editor.

EXPERIENCE
Since 2012: Freelance translator specializing in international law, human rights and development. I work pro bono for NGOs including UNICEF DRC, FIACAT and Humanium.

LLM in International Law, Globalization and Development: International law foundations and principles, globalization and development, human rights, corporate governance and international migration. Dissertation: How the SDGs could support human rights.
Jan - Apr 2015: I was a Team Leader on an ICS programme with the YMCA in Senegal. I ran a team which planned community activities and projects. I worked in both French and English and often acted as an interpreter between local and UK volunteers.