I work with the following language combinations. 
私が翻訳できる言語コンビは、主に下記の通りです。
ภาษาคู่ที่ผมแปลได้เป็นประจำเป็นข้างล่างครับ
Main combinations: 
Japanese - English  日本語→英語  ภาษาญี่ปุ่นเป็นภาษาอังกฤษ
Thai - English   タイ語→英語 ภาษาไทยเป็นภาษาอังกฤษ
On a limited basis: 限定的に翻訳できる言語ペアです。 ภาษาคู่ข้างล่างแปลเป็นแค่บางที่ครับ
English - Japanese   英語→日本語 ภาษาอังกฤษเป็นภาษาญี่ปุ่น
Japanese - Thai    日本語→タイ語 ภาษาญี่ปุ่นเป็นภาษาไทย
Thai - Japanese    タイ→日本語 ภาษาไทยเป็นภาษาญี่ปุ่น
Chinese - English   中国語→英語 ภาษาจินเป็นภาษาอังกฤษ
สวัสดีครับ ผมแปลภาษาไทยเป็นภาษาอังกฤษหรือว่าภาษาไทยเป็นภาษาญี่ปุ่นได้ด้วยครับ
ขอบคุณสำหรับการอ่านนะครับ ดีใจด้วยที่ร่วมงานได้ครับ
I have been doing translation work officially for nearly four years now.
The fields I have experience in:
textiles, medicine
insurance, entertainment (movies, music, etc.)
litigation, business contracts
patents, gaming, others
It is always a joy to meet new people and experience new things and to facilitate communication between people from different countries and that is one reason why I enjoy interpreting as well.
My schedule is flexible and I am ready to provide work that meets the needs of my clients.
Thank you for looking over my profile and I look forward to doing business with you.
私は日英兼ねてタイ英翻訳或いは日英通訳ができる上、タイ日翻訳とスペイン語ー英語(日本語)翻訳も可能です。
正式に翻訳業の道にはいって、もはや4年という月日が流れています。私が関わる分野は
アパレル、保険、訴訟、農業、医薬、映画音楽、契約文書、特許、美容(爪、眉毛等のアート)等とさまざまです。
お客様と対面する事で新たな出会いと分野を体験して、各国のひとびとにとって良いコミュニケーションがとれるような橋渡し役が肌に合っている仕事と感じます。
私のスケジュールはフレキシブル(融通が利きます)で準備万端の姿勢でお客様のニーズに高質なワークを提供致します。
私については、以前、日本版のハフィントンポストに載りましたので、どうぞご覧下さい。
http://www.huffingtonpost.jp/my-eyes-tokyo/international-translation-day_b_8196924.html
プロフィルをご覧になり、有難うございます。宜しくお願いいたします。
スカイプで気軽にどうぞ。
Skype: denadachi4649
Email:
[email protected]
Phone: (N/A)
http://www.myeyestokyo.com/translation (English)
http://www.myeyestokyo.jp/translation (日本語)
P.S. (I welcome those who want to test me for a small fee to be paid in advance).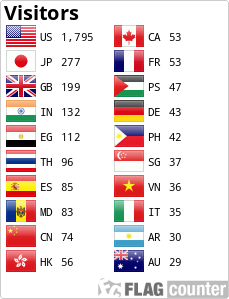 (Project History) These are some of the projects I've been involved in over the past three years.
ここには3年間における翻訳作業の幾つかのプロジェクトが書いております。 มีงานที่ผมแปลบางส่วนต่อไปนี้ครับ
*********************************** 2014 - 2017 **************************
March 2017
Family registry (Japanese – English)
Articles of Incorporation (Japanese – English)
Warning to retailers (Thai –English)
February 2017
Medical evaluation (Japanese – English)
Balance sheet and other statements (Japanese – English)
Chiba prefectural tourist guide (Japanese – Thai)
January 2017
Market survey (Thai – English)
Pointing and Calling instructions (Japanese – English)
Basic Agreement (Japanese – English)
December 2016
Sports: Olympians Association of Japan (Japanese – English)
Letter to Tom Cruise: (Japanese – English)
Data communications system (Japanese – English)
November 2016
Visa application (Japanese – English)
Plasma therapy (Japanese – English)
Fashion: fur products (Japanese – English)
Insurance survey (Thai – English)
October 2016
Firearms and Swords license (Japanese – English)
BCM Manual (Thai – English)
September 2016
Marriage certificate (Japanese – English)
Mobile app interviews (Japanese – English)
August 2016
Catheter (Japanese – English)
Mobile phones (Japanese – English)
July 2016
Police accident report (Thai – English)
Ratana Damrong (financial report) (Thai – English)
June 2016
Two-week Thai - English interpreting (Thai-English) 17 days
and translating project in Rayong
タイ国の、ラヨーン県で翻訳および通訳のプロジェクト(17日間)
May 2016
Insurance survey (Thai - English) 44,639 characters
Work regulations (Thai - English) 2969 words
April 2016
Japanese TV program in Phuket (Japanese - Thai) 3300 words
Secondment agreement (Japanese - English) 2085 words
Brand checker questionnaire (Japanese - English) 44,739 words
March 2016
Contract sample (Japanese - English)
Aquarius drink (Japanese - English)
February 2016
Imidafenacin (Japanese - English)
NHK enterprise (Japanese - English) 5871 English words
January 2016
Resume (Japanese - English)
Cardiological catheter (Japanese - English)
December 2015
Brand survey (Thai - English)
IT survey (Japanese - English)
November 2015
Insurance survey (Thai - English) 76,314 Thai characters
Building lease (Japanese - English) 14000 words
October 2015
Japonism in fashion (Japanese - English) 9180 words
Scrub nurse (Thai - English) 4,200 characters
Billboard for concerts (Japanese - English) 1166 words
September 2015
Shiraishi tourist essays (Japanese - English) 4554 words
Hotels in Thailand (Thai - English)
Vascular endoscope - science (Japanese - English)
August 2015
Liga espana/soccer (Spanish - Japanese) 9120 words
Cheese farm (English - Japanese) 10,910 words
Greenpeace (Thai - English) 1200 words
July 2015
Labour congress (Thai - English) 26 slides
Oral care (Thai - English) 17,043 words
Litigation (Japanese - English) 6707 words
June 2015
Medical document (Japanese - English) 11,178 words
Medical document (Thai - English) 1195 words
Energy (Thai - English)
May 2015
Health insurance survey (Thai - English) 10,400 words
Cosmetics (Japanese - English) 4105 words
Smartphone (Japanese - English) 1235 words
April 2015
Economic Minister Meeting (Thai - English) 3210 words
Conversational essay (Spanish - English) 2887 words
Ministerial regulation (Thai - English) 1798 words
Case study (Japanese - English) 3025 words
March 2015
Trade negotiation agreement (Japanese - English) 1852 words
MRT train regulation (Thai - English) 1631 words
Beauty salon (Japanese - English) 16,573 words
February 2015
Japanese tourist guide phrase book (Thai - English) 15,950 words
Memorandum (Thai - Japanese) 7488 words
Business essays (English - Japanese) 4495 words
Birth certificate (Spanish - English) 450 words
January 2015
Munitions (Japanese - English) 46,681 words
Science fiction game video (English - Japanese) 14 minutes subtitling/translation
Homare Sawa video (Japanese - English) 21 minutes transcription/translation
December 2014
Science fiction book (English - Japanese) 40,000+ words
Surveys (Thai - English) and (Japanese - English)
November 2014
Insurance surveys (Thai – English) and (Japanese – English) 5000+ words
Technical evaluation matrix (Spanish – English) 2700 words
Executive resume (Japanese – English) 1600 words
October 2014
Marriage certificate (Japanese – English) 2 pages
Galactic empire (Japanese – English) 1000 words
Employee survey (Thai – English) 2500 words
September to October 2014
Telecommunications Contract (Japanese – English) 340,000 words
September 2014
Video game story (English – Japanese) 10 pages
Thai import-export essay (Thai – Japanese) 2500 words
August 2014
Shipping contract (Spanish - English) 12,154 words
Business correspondence (Thai - English) 6 pages
Business correspondence (Japanese - English) 1400 words
Antimonopoly contract (Japanese - English) 3412 words
July 2014
Eyelash extensions (Japanese – English) 76 pages
Vacuum cleaner (Thai – English) 300 words
Transcription of health medication (Japanese – English) 36 minutes
Birth certificate (Spanish - English)
June 2014
Computer manual (Japanese – English) 10 pages
May 2014
Essay about Cherubino (Japanese - English) 2050 words
Movie script (Japanese - English) 37,663 words
Film description translation (Japanese - English) 8790 words
April 2014
Tourism webpage (Japanese – Thai) 3700 words
Semiconductors (Japanese - English) 30 million words [divided between a team of translators]
March 2014
Advertisement for cosmetic product (Thai – English) 1200 words
February 2014
Pharmaceutical product (Thai – English) 300 words
Litigation document (Japanese – English) 5,400 words
Police investigation (Japanese - English) 40 pages
January 2014
Customs contract (Thai – English) approx. 2500 words