Mr. Mohd Hamzah
Reseacher
Certified Translator
Email:
[email protected]
Working languages
English>Malay, Malay>English, English> and German>Malay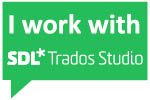 Specialization
All science subjects, technical scientific patents/Intellectual Property, annual report, MSDS, lab safety, manual, engineering and technical subject, mass communication, social science childhood materials, product manuals and automotive subjects. Also consider drama/film/documentary program as well as general reading.


Services Offered
Translation, Editing, Proofreading, Localization, Subtitling, Research, Terminology, and other.
Also Jawi (Malay in Arabic script) translation and transliteration of legal certificates and official letter.


Experiences

I have more than 10 years experiences in translating and writing journal manuscripts and abstracts, R&D quests, book chapters from English>Malay, Jawi (Malay in Arabic letter)>English. Technical fields include science, engineering, medical and IT. Due to strong interest in translation, I have switched into online mode and diversify my specialization into medical, IT and software, media, technology/product promotions, social science and general field. I have collaborated with different companies locally and internationally in which the translation fields are varied from multimedia subtitles, copywriting, product promotion, education and social science. Daily output between 1500 to 3000 words depending to the subject and difficulty of the source text. Currently appointed as Karyawan DBP (Writer Membership for Institute of Language and Learning of Malaysia) and have passed Malaysian Institute of Translation and Books (ITBM) translation test which enable me to collaborate with ITBM as their part-time translator.
Key asset fields that I have been specializing:

- Physics; Ultrasound, optics, dielectrics, geology, analogue and digital electronic etc.
- Chemistry; organic, inorganic, catalyst etc.
- Medical, cosmetics and pharmaceuticals; healthcare, general, medical instruments and etc.
- Materials Safety Data Sheet, Lab Safety and Risk Assessment
- Annual report, company handbook etc.
- Various domain of questionnaire (English>Malay and Malay>English)
- Coating and Surface Finishing; Organic and Inorganic
- Scientific Patent
- Materials and Engineering
- Engineering tools
- Oil and Gas
- Energy
- Automotive
- Nanomaterials
- Spectroscopy, Microscopy, Thermal analysis, Electrical properties etc.
- Information technology, internet marketing, software localization etc.
- Many others including subtitles

Translation memories cum glossaries for:
- Science, Engineering, IT and Medical/Pharmaceuticals (more than 2,000,000++ words)


Trained as Researcher make me really comfortable in understanding materials in R&D activity. Therefore, safety data sheet or namely MSDS is my daily checked text as well as journals in which it is needed for publication of academic finding. In addition, reviewing (i.e proofreading and editing) is also one of my strength and the materials that have been entrusted for reviewing process since 2007 include scientific journals from Wiley Blackwell such as Polymer Composites, Applied Polymer Science, Polymer Engineering and Science, Physical Science USM, Asian journals etc. Various materials subject and measurement especially for research work that have been reviewed include materials and technology for intellectual property and patenting. Up to now, more than 50 academic manuscripts have been reviewed and the numbers are keeping on increasing.

Selected reviewed manuscripts
PC: Polymer Composite Journal
APP: Applied Polymer Science
PS: Physical Science
JMES: Journal of Materials and Environment Science

i. PC-11-0854: Multi-Walled Carbon Nanotubes Reinforced Isotactic Polypropylene Nanocomposites: Enhancement of Crystallization and Mechanical,Thermal and Electrical Properties.
ii. APP-2010-10-3170.R1: lrradiation induced modification and physico-mechanical characterization of PCR/EPDM/MWNT nano-composites.
iii. PC-11-0221: Studies on thermal and dielectric properties of organo clay and octakis (dimethylsiloxypropylglycidylether) silsesquioxane (OG-POSS) filled Polybenzoxazine (PBZ) hybrid nanocomposites.
iv. PS-0611: Electrical and Optical Properties of Mg Filled Polymer Composites.
v. PC-11-0359: Multi-walled carbon nanotube/polysulfone composites: Using the Hildebrand solubility parameter to predict dispersion.
vi. PC-11-0428: Advance Polymeric Carbon Nanocomposite Films with enhanced Thermo-mechanical properties.
vii. JMES-136-2011: Synthesis, characterization and ac-conductivity measurements of fly-ash and clinker doped polyaniline composites
viii. APP-2011-09-3256: Investigation of structural, thermal and dielectric properties of Polypyrrole/Selenium composites.
ix. PC-11-0645: Comparative Study Of The Thermal And Mechanical Properties Of Nanocomposites Prepared By In Situ Polymerization Of Ε-Caprolactone And Functionalized Carbon Nanotubes.
x. PC-11-0738: Effect of Multiwalled Carbon Nanotubes on Morphology, Mechanical and Thermal Properties of poly(ethylene terephthalate) Nanocomposites.
xi. PC-11-0854: Multi-Walled Carbon Nanotubes Reinforced Isotactic Polypropylene Nanocomposites: Enhancement of Crystallization and Mechanical, Thermal and Electrical Properties.
xii. APP-2010-01-0120: Effect of Irradiation on Mechanical and Structural Properties of Ethylene Vinyl Acetate Copolymers Hollow Fibers".
xiii. APP-2010-06-1921: Acid-base properties of grafted membrane as ion exchangers and electrical conductivity.


I am also active in carrying out Subtitling work despite technical and general translation. More than 300 episodes already covered include TVs drama, cooking and reality TV programs as well as movies.



Selected experiences (SPECIALIZED FIELDS)
ENGINEERING
• Oil and Gas
Translated procedures of oil rig facilities produced by Aberdeen Drilling School and
Gas Treatment (Adsorption/Absorption etc.)
(>15000 words)
Downhole Mechanism (4k words)
• Automotive/Engineering/Safety
Helicopter landing manual/Safe Crane Operation
(>24,000 words)
Accident and Incident Investigations (3k words)
• Maritime/Diving/Marine Engineering
Evaluator cum Reviewer and Diving Operation and Maritime Science and Operation (20,000+ words)
• General engineering and tools
Translator for electrical appliance manual (11,000+ words), technical terms and tools.
SCIENCE
• Nanotechnology
Wrote Nanomaterial chapter for Institute of Language and Learning Malaysia (DBP) academic book.
• Physics, chemistry, travel & leisure and general subjects
TermWiki project. Translated and reviewed terms from English to Malay.
• Safety Datasheet for Chemical and Materials (MSDS)
Translator and Reviewer-Safety Datasheet SDS etc. > 20,000 words
• Materials Science, Nanomaterials etc.
Reviewed more than 50 academic manuscripts for Wiley Blackwell journals and national journal include Physical Science and Asian journals etc. >500,000 words
List of journals: Polymer Composites, Applied Polymer Science, Physical Science, e-polymers, Journal of Materials Engineering and Environment,
INFORMATION TECHNOLOGY and MARKETING
• Localization, UI & IT, Mobile Apps and Games
Marketing +Software and game translation respectively
(>20,000+) and (100,000+ words on one single project on Software UI and localization of websites, 90,000 +words)
• Marketing
Theme translation, letters and questionnaires
• GPS/navigation translation: 18,000 words ++
MEDICAL AND PHARMACEUTICAL
• Medical Instruments, Healthcare and Pharmaceuticals
Proofread/Translate pharmaceutical product for healthcare/SDS, as well as medical related questionnaire.
Translated medical instruments application manuals and usage instructions and Healthcare articles/quest. They include:
- Various type of pharmaceutical products (3000-5000 words)
- Medical questionnaire on dengue vaccine (7000 words).
- Extended version of medical questionnaire on dengue vaccine - revised for children (3750 words).
- Medical products and instruments and their safety (2000 words).
- Article about healthcare "Always in pace yourself" (500 words).
- Cosmetics product for different brands
Selected experiences (WORKING FIELDS)
LEGAL DOCUMENT
• Legal document and school/birth/marriage certificates
Translator for marriage birth certificate, legal documents - for visa purposes etc.
Includes Malay to English, Jawi Malay to English, English to Malay
• Writ of summons etc.
SOCIAL SCIENCE and MASS COMMUNICATION
• Education
Translated/proofread/edited scientific articles on vocational training. Articles; (Malay-English and English-Malay) for international publication.
(<10,000 words)
• Code of conduct and company profiles
• Annual report
• Mass Media and Creative
Transcreate script in promoting medical institution
(>3,000 words)
• Media Subtitling
Subtitlist for product promotion, TV tele-drama, movies and reality show
(>20 hours/month)
Selected experiences (ENGLISH>INDONESIAN, GERMAN>MALAY, JAPANESE>MALAY and ARABIC>MALAY 2016-17)
- MSDS of chemicals, 5000-10000 words
- IT texts/apps, 5000 words
- manual for superbike, 5000 words
- manuals for industrials equipment etc.
- IT localization, 30,000 words
- questionnaires, 5000 words
- electrical appliances
COMPANIES/BRANDS/PRODUCTS THAT I WORKED FOR (direct and through agencies)
Intel, Infor, Flextronic, IMCA AUS, CCI Corp., Duratherm, GoDaddy, Oxford Dictionary, Malaysian Translators Association, Pioneer, Vitec Global, LDM Web, Amway, Akrodyne, Dept. of Environmental, Clarion, Lingdaomed, LEO, AIA, Unilever, CRM, Kimberly Clark, HopRocket, Garant Maschinen, ICFI, HajjSafe, Nokia, Jacobi Carbons, UMLand, EPL Fantasy, Prudential
etc.
Education
2014 General Translation Certificate, Malaysian Institute of Translation and Books
2007 Master of Science, (Applied Radiation on Conducting Polymers), Univ. Putra Malaysia
2002 Bachelor of Science, Physics (Instrumentation Science), Universiti Putra Malaysia
Registered Members
ProZ (Registered) and Translator Cafe.
Professional Membership
Malaysian Translators Association
Malaysian Association of Solid State Science (MASS)
Malaysian Society for Engineering and Technology
Malaysian Nanotechnology Association
Karyawan DBP
Translation Software/Technology
Software:- Microsoft Office 2010, 2007, 1997-2003, Nitro PDF,Acrobat, Image Processing, Dewan Eja Pro 8.
Translation software:- SDL Trados Studio 2014, SDL Passolo 2011, SDL MultiTerm 2014, Ace Translator, DBP Prpm website, OED etc.
Experienced in using: memoQ, Memsource, Wordbee and XTM
Website
ProZ: http://www.proz.com/profile/1886681
TranslatorCafe: http://www.translatorscafe.com/cafe/member217259.htm
http://mhh7984-translator.blogspot.com/