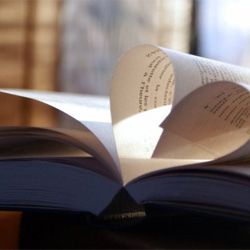 Traduction Aperto Libro SPRL
Martine ETIENNE
Rue du 11 Novembre 57
4460 Grâce-Hollogne
BELGIUM
Tél 04 223 19 77
Mobile : 0494 27 44 16
VAT : BE 0821-730-748
[email protected]
Platinium member of Proz
-------------------------------------------------------------------------------------------------
Court-certified translator (Belgium - Tribunal de 1re Instance de Liège)
Born on 26 Augustus 1961.
Married, two children
Associate Degree in Translation - ISTI - Institut Supérieur de Traducteurs et Interprètes - Brussel - Belgium
French native - French mother tongue.
15 years experience as translator
Fields of interests and expertise
* Technical specifications.
* Software manuals and help sites.
* Public relations - press releases
* Business correspondance and tenders
* Clinical trial, medical reports, drug
reports.
* Environmental matters
* Annual reports
* Riding and horses
Last translations :
DU/FR : Technical tender for the TGV (100.000 words - not yet finished)
DU/FR : Grondwerken en bijzondere funderingen - Gevelsluitingen
DU/FR : Jewelry (30.000 words)
DU/FR : european environment documents ( 100.000 words)
DU/FR : SAP training manuals (more than 200.000 words) - Word and powerpoint files
DU/FR : legal documents (Akten en uittreksels bekend te maken in de bijlagen tot het
Belgische Staatsblad).
DU/FR : for a belgian power producer : safety courses, safey matters (dagelijkse
planning, werkvoorbereiding, subnet workplanning)
DU/FR : Kwaliteitshandboek – (Quality manual) – 25,000 words
EN/FR : Hydrogen : the energy carrier (10000 words) - Helio voltaic micro central
EN/FR : Adoption files for a Belgian association
EN/FR : Marketing surveys - SDLX - 6000 words
EN/FR : air conditioning units - 30.000 words
EN/FR : computer - marketing documents
EN/FR : How to use a piezometer? Technical Manual.
EN/FR : Safety powerpoint presentation US army.
EN/FR : Installation, Operating & Maintenance Manual High Shear in Line Mixer – 3,300
words.
EN/FR : Innovative filler for a natural, lasting reslt – leaflet – 1 500 words
EN/FR : Instruction manual for testing all forms of DC power including batteries, photo
-voltaïc celles, turbines, generators and electronic power supply units – 7 300
words
EN/FR : Wood dust – Material safety data - shipper cargo information sheet
EN/FR : Operators instruction for Jumbo-Weighers 4 357 words
EN/FR : last will and first grant probate – 1 200 words
EN/FR : remote control EOD vehicle cyclops – electrical drawbridge – technical manual –
7 300 words
Medical : EN/FR
- Post shave treatment for women
- Chemical and pharmaceutical glossary (2500 words)
- Diabetes : powerpoint presentation of the different diabetes
- Glaucoma and its treatment
- Medical reports
- A phase II, double-blind, placebo controlled study about moderate and severe Crohn
disease.
- Going home with your child's tracheostomy - booklet for parents
- Bronchoscopy
- Briefingsdocument voor Valsartan (Diovane en Codiovane)
- Mogelijke diagnose door dermatologen van de ziekte van Fabry, een dodelijke maar
behandelbare ziekte.
- Reactine pseudoephédrine alias reactine plus
Some Customers of the two last years :
U.S. TRANSLATION COMPANY/Romina L. Marazzato (www.languagecompass.net) / KING DARLING COMMUNICATIONS/AGA.TRA /JAZYK/ECHO/POLYGLOTTE/ELECTRABEL SA CENTRALE DES AWIRS/ LISSON/TAALADVISIE/ATEC TRADUCTION/BETTA TRADUCTIONS/LANGUAGE NETWORKS/PODATRANS/GLOBE TRANSLATIONS/LENGUA TRANSLATIONS/ATEC/PROVENCE TRADUCTIONS/BLUE WHITE TRANSLATIONS/VISA TDI/
Working for and with
Vertaalbureau Snelvertaler.nl
Working with
Byron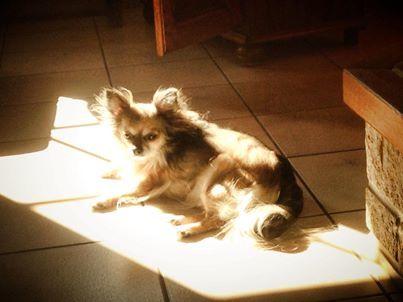 This file contains confidential information intended for the use of the individual named above. If you are not the intended recipient of this document, please contact Martine Etienne at the above-mentioned address.