Welcome to my profile page! I am a native English speaker from Australia and have been living in Sweden since 2001. I have over 25 years' experience working in pharmacy of which over 10 years as a pharmacist. Since 2007 I have provided language services such as translation, proofreading and localisation.
För information på svenska, klicka på fliken "på svenska"
.
Services offered:
translation, back translation & proofreading: Swedish to English;
proofreading, text localisation/dialect adaptation: from US English to Australian English
proofreading/editing: English monolingual.
Working areas:
I have extensive experience of documents related to:
clinical trials
such as ICFs, IBs, patient information, correspondence, ethical review applications, protocols, patient QOL surveys, investigational drug labelling etc;
pharmaceutical regulatory affairs
including EMA templates such as PILs and SPCs;
medical records
and patient notes;
medical research
(PhD thesis, journal articles);
medical devices
and equipment IFUs and user interfaces;
clinical guidelines and health economics
;
market research and marketing;
legislation
within the pharmaceutical and health care area;
psychology
.
I also have experience of documents in the areas of:
veterinary medicine
;
dentistry
.
University education:
Bachelor of Arts, University Sydney Australia (languages, linguistics, translation, literature): completed 1994
Bachelor of Pharmacy, University of Sydney, Australia: completed 1998
Master of Arts, Macquarie University, Australia: completed 1997
Bachelor of Medicine and Surgery, University of Sydney, Australia: 1991 and 1992 (2 of 6 years completed)
Registered as a pharmacist in Australia (NSW) in 2000; registered pharmacist in Sweden since 2002.
Continuing part-time studies: freestanding university courses in English grammar, literature and translation at various Swedish universities: 2011-present.
Visitors since July 2011: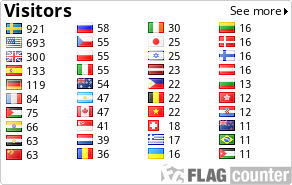 Free counters