TIME Translations & Training
TiMe was started in 1991 as a partnership between certified translators Sandra Friese and Gabriela Wolochwianski. Today, we lead a team of translators able to handle large projects meeting tight deadlines. We provide services in three main areas: In-Company English courses, Translation and Consecutive Interpretation. We cover all combinations of English, Spanish (different regional varieties) and Brazilian Portuguese.

Our vision - Close the communication gap between companies and people from different countries, by offering outstanding language services.

Our mission - Provide high-quality translation services from the linguistic and technical point of view, providing our clients with customized attention, quick and efficient responses, and strict compliance with deadlines.
29 years in business
Less than 3
English, Spanish, French, Portuguese
wide range of services
wide range of industries served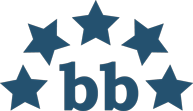 5.0