Specialist IP translators
We undertake specialist translations in the fields of intellectual property law or patents and handle financial industry-related translation projects, as well as general legal, business and accounting translations. We also work in a variety of other specialist fields and we check third-party translations on request.

We are able to provide certified translations (in accordance with German law) upon request.
10 years in business
Less than 3
5 languages supported
6 services offered
wide range of industries served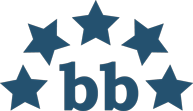 5.0