Multilingual Project Management
In business, only one thing guarantees longevity: a portfolio of satisfied customers. CPSL has enjoyed that longevity, now boasting an impressive global portfolio of loyal customers. For over four decades CPSL has diligently built, maintained and serviced that portfolio. Yet, we take nothing for granted. Our customers are our life blood: we treasure their business. It is this attitude that ensures we will continue to flourish and prosper.
Founded in 1963, CPSL was only one of two companies in Spain meeting the demands of the Spanish translation market. Since then CPSL has experienced steady, incremental growth as we expanded to meet the demands of the Iberian market. Initially based in Barcelona, in the 1990's CPSL opened a second office in Madrid to cater for the needs of our customers there.
CPSL's global presence today includes offices in Barcelona and Madrid in Spain, Stuttgart area in Germany (CPSL Documentation & Tools) as well as sales presence in the US and the UK. From our humble beginning in 1963, CPSL now services a vast range of customers and markets, making us one of the most experienced companies of our kind in the translation/localization industry of today.
56 years in business
25-50
wide range of languages
7 services offered
Automotive, Marketing/Communications, Medical/Life Sciences/Pharmaceutical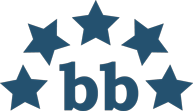 4.2