A TransPresso, what else?
TransPresso is a Language Service Provider, providing global communication solutions to companies all over the world. Through linguistic excellence, high-quality project management and the most advanced translation technology, we help our clients deliver their international communications...

TransPresso gathers professionals from different time-shifts, allowing round the clock translation, mutual proofreading, hence fully coherent terminology & style, even on larger projects. TransPresso currently focuses on applying emergent cloud and concurrent technologies to the translation & reviewing processes.

TransPresso specializes in IT, Finance and Marketing en/de>fr projects.

A TransPresso, what else?
15 years in business
4-9
10,000+ words/day
wide range of languages
wide range of services
wide range of industries served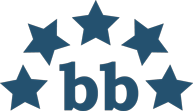 5.0