Nicolas Carteron
Apr 04, 2016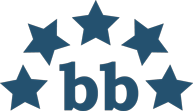 www.nicolas-carteron.com / Nicolas Carteron / CoreIdo.com
Avg. LWA :
5
(54 entries)
Professional and reliable translator.
Tim is a very reliable and professional translator that we will continue to work with for years to come.
Professional, good communication and high quality translation
Great contact with Timothy, who handled a large financial translation with some pretty tricky formatting. Good communication throughout the project. This was our first time working with him and things went smoothly and quality was very good.
Patrick Jolivet
(Utopies)
Sep 18, 2013
J'ai été très satisfait des services de Timothy, qui a été réactif, efficace et nous a proposé une traduction français-anglais de qualité.
Exceptional translator, excellent work, outstanding communication skills. I highly recommend Timothy and his high quality work.
Very happy of the work Tim provided to me. Professional and competent translator.
Worked on an important project with Timothy this month. He is reliable, serious, and even faster than expected. Thanks Timothy, very nice work.

melosecretariat
Jan 03, 2013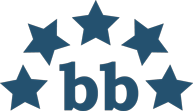 Deluxe Traduction / Elodie Culoma / formerly known as Mélo Secrétariat
Avg. LWA :
5
(4 entries)
Timothy is very professional, always on time, high-quality translator and very nice to deal with. Hope to work with him again.
excellent work, very professional
Tim is a sharp, detail-oriented and responsive professional whose work is reliable and high-quality. His insights and resourcefulness have been invaluable to the complex nature of our project.
Good communication, responds in a professional and timely manner
Outsourcer feedback
(Those who did not leave a comment)
Nov 06, 2015
Salome Lopez-Lavado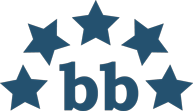 Craft Worldwide (formerly Craft Translation)
Avg. LWA :
5
(18 entries)
Willing to work with again:
Yes
This sevice provider has not yet received any colleague feedback.
Have you worked alongside this service provider? Leave Timothy Rake a rating.