Simona is reliable, she delivers good quality texts on time. Nice personality as well.
Simona has been working with Novilinguists both as an employee and as a freelancer. She's always proven to be very reliable, precise, detail-oriented and quality-driven
We have already worked in a couple of projects with Simona and will do so in the future. She is a very reliable translator.
Outsourcer feedback
(Those who did not leave a comment)
Willing to work with again:
Yes
Nov 07, 2013
Diego Cresceri (Novilinguists)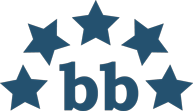 Novilinguists
Avg. LWA :
4.4
(7 entries)
Willing to work with again:
Yes
This sevice provider has not yet received any colleague feedback.
Have you worked alongside this service provider? Leave Simona Serrau a rating.