ttgmea
Oct 28, 2018
Average WWA rating given: 4.97
(170 entries)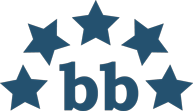 The Translation Gate, LLC
Avg. LWA :
4.7
(512 entries)
Very professional, willing to work again with him.
GBS e.K. Global Business Service
Jan 13, 2016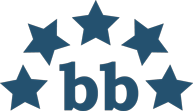 GBS e.K. Global Business Service / Global Business Service / Andreas Hofmann e.Kfm. / GBS
Avg. LWA :
4.8
(37 entries)
We made excellent experience with Stefania Fava. She translated complicated and highly commercial and technical documents for our translation agency. We can strongly recommend her as a professional and reliable Italian translator.
she is very professional and high quality。 and I'd like to work with her again.
Googd and reliable translator
Stefania is reliable, dependable and easy to communicate with. Furthermore, she responds quickly to requests. She is my number 1 post-editor/translator for English-Italian jobs.
Daniela Vincenzetti
(Tradex)
Jun 09, 2015
Very punctual and serious professional
Outsourcer feedback
(Those who did not leave a comment)
This sevice provider has not yet received any colleague feedback.
Have you worked alongside this service provider? Leave Stefania Fava a rating.