Services
Software localization, Translation, Editing/proofreading, Training, MT post-editing, Transcription, Website localization
Languages
Spanish to Portuguese, Portuguese, Portuguese to Spanish, and 1 more.
Specializes in
IT (Information Technology), Management, Religion, and 5 more.
Federico Vendrell
(Flix Translations)
Mar 08, 2019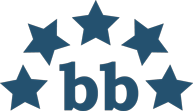 Flix Translations / Flix Translations Group / Gabriela Arriaran
Avg. LWA :
5
(12 entries)
Rosane is extremely proficient, and her attitude is absolutely professional. She's always delivered her projects in proper time and fashion.
Dr Juan Moises
Mar 08, 2019
Ha realizado un gran trabajo en la traducción de uno de mis libros, sin duda es una persona perfeccionsita. Totalmente recomendable.
Rosiane
(Stylo Modas)
Jun 12, 2017
A Rosane é uma excelente profissional. É competente, perfeccionista, exigente, detalhista, rápida e comunicativa.
Outsourcer feedback
(Those who did not leave a comment)
Feb 26, 2018
Dr Horacio Cortese
Willing to work with again:
Yes
Aug 10, 2017
Miguel Daddario
Willing to work with again:
Yes
Jun 19, 2017
Nicola (Tradutores Voluntário pelo Direito à Vida)
Willing to work with again:
Yes
This sevice provider has not yet received any colleague feedback.
Have you worked alongside this service provider? Leave Rosane Bujes a rating.