Bethany Brownholtz
(arefugeestory.com)
Feb 17, 2017
Said was extremely helpful, responsive, and kind. I highly recommend him.
Brigitte Neuenschwander
Feb 02, 2017
Swift, polite, considerate and very professional.
Top! Keep it up! Nice too work with you!
Lukáš Vorel
Feb 03, 2016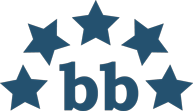 Hero Translating v. o. s. / HT International s.r.o.
Avg. LWA :
3.8
(70 entries)
Easy and clear communication and delivery on time. I would reccomend cooperation with Mr. Tabibi
Julija Jekel
(Lingua-World)
Dec 14, 2015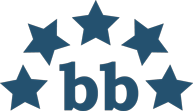 Lingua-World GmbH / Lingua World
Avg. LWA :
2.4
(17 entries)
Said Tabibi is a very reliable translator. He solves problems in a very efficient way.
Outsourcer feedback
(Those who did not leave a comment)
This sevice provider has not yet received any colleague feedback.
Have you worked alongside this service provider? Leave Said Tabibi a rating.