Aurora Cacciapuoti
Mar 31, 2014
Teresa is very precise and very expert translator.
Antonello Asquino
Mar 21, 2014
I have found Teresa very professional,knowledgeable and willing to help. Her knowledge of translations was outstanding. I feel she always understood what I was asking of her and would highly recommend her.
Outsourcer feedback
(Those who did not leave a comment)
Oct 11, 2017
SilentSounds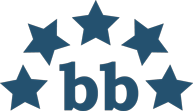 Silent Sounds
Avg. LWA :
4.6
(5 entries)
Willing to work with again:
Yes
This sevice provider has not yet received any colleague feedback.
Have you worked alongside this service provider? Leave Teresa Marrone a rating.