Alorca is a generous and professional Translator without Borders.
Andrea has translated 6 sections for the CTB. She sent us high quality translations and was committed to contributing to our project. We strongly recommend this person for future work.
Andrea is conscientious, good-humoured and professional and takes care of the details. We will certainly work with her again.
Outsourcer feedback
(Those who did not leave a comment)
Sep 13, 2019
Matt Train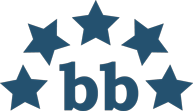 Translate Media / TranslateMedia
Avg. LWA :
4.9
(75 entries)
Willing to work with again:
Yes
This sevice provider has not yet received any colleague feedback.
Have you worked alongside this service provider? Leave Andrea Lorca a rating.