Very good, professional translator. Good quality in time. Many thanks Stuart!
Friendly, reliable, helpful, professional...
Stuart Hoskins is simply one of our best CS,SK-EN translators providing professional, reliable, high-quality translations. What else to add...?
Stuart is professional, reliable, and very friendly. Provides excellent work delivered always on time. Would strongly recommend Stuart to anyone for cooperation.
Arancho Doc (X)
Mar 05, 2009
Pleasure to work with, not a single quality complaint over the past 8 yrs. One of the best linguists we´ve worked with.
Reliable, accurate and fast
Outsourcer feedback
(Those who did not leave a comment)
Oct 04, 2013
Petr Slajer (Media Market s.r.o.)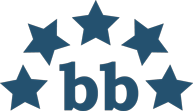 Media Market ILS
Avg. LWA :
5
(1 entry)
Willing to work with again:
Yes
Mar 05, 2009
ARCHETYPON --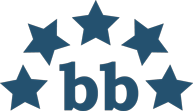 ARCHETYPON S.A.
Willing to work with again:
Yes
This sevice provider has not yet received any colleague feedback.
Have you worked alongside this service provider? Leave Stuart Hoskins a rating.