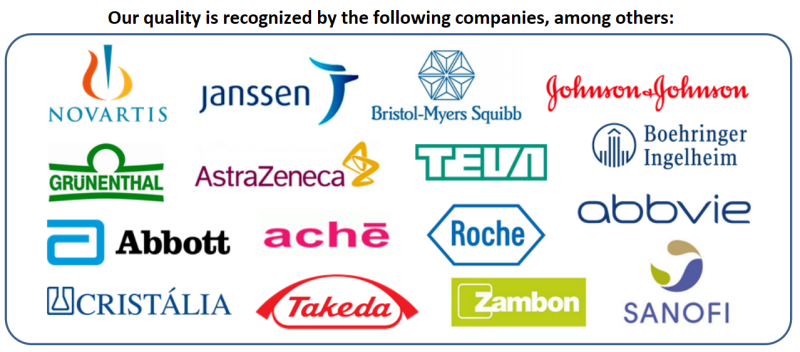 Who are we?
We are a team of three medical translators who work in the same office in Brazil.
The company was founded in 1990 by ex-veterinarian Ligia, and originally created training manuals for Brazilian pharmaceutical sales representatives, a service still performed to this day.
Pharmacists Nelson joined in 2004, and Pharmacist Eric, who operates this ProZ account, joined in 2012.
Why choose us?
• Forty-five years of combined medical translation experience
• Trusted by over 15 pharmaceutical and medical companies which are our regular clients
• Our focus is on maximum quality. As such:
✓ We do not outsource our services
✓ We do not use machine translations
✓ All translations are reviewed by a secondary BNN translator
✓ We translate all images and graphs, even those with non-editable text
✓ We strive to match the source document's formatting as closely as possible
✓ Pharmacist Eric obtained a Grade A Cambridge Proficiency of English Certificate in 2017, the highest possible certificate from the Cambridge Institute
Services offered
• Translation of Investigator's Brochures, Clinical Trial Protocols, Informed Consent Forms, Early Access Protocols, or any other type of medical or pharmaceutical document, from:
✓ English to Portuguese
✓ Portuguese to English
✓ Spanish to English
✓ Spanish to Portuguese
• Updating previous translations, such as when new versions/addenda of the documents are released
• Video subtitling in the language pairs above
• Creation of training manuals which:
✓ Explain medical and drug-related concepts in a simplified manner, so as to be easily understood by sales reps without a background in healthcare
✓ Contain many copyright-free figures to illustrate the points made and to visually aid in understanding the content being taught
• Creation of quiz-like questions to test the representative's knowledge of what they read in the training manual
• Quality assurance/review of English-to-Portuguese or Spanish-to-Portuguese work made by other translators (note: the file must be sent to us for analysis beforehand)
• Other services can be discussed on a case-by-case basis
Who will be translating?
Pharmacist Eric will be the primary translator of all jobs originating from ProZ, which will be carefully reviewed by either Ligia or Nelson.
Contact info
E-mail:
[email protected]
Phone: +55 19 3886-3107