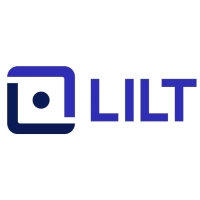 Join the world's largest community of translators.
Register now →
(It's free.)

Join the world's largest community of translators.

Join ProZ.com →
Lilt
4

out of

5



A CAT tool that learns the way you translate. Features predictive typing and the world's first commercial machine translation system that learns in real-time while you work. Based on Stanford research. Try it now for free.





Price
Free Trial; Pro version coming in mid-2016
File formats
MS Office 2007+, XLIFF, SDLXLIFF, TXT, HTML, XML, TXML, IDML
License type
Software as a service (subscription)
System requirements

| | |
| --- | --- |
| Operating system | Linux, Windows 8, Windows XP, Windows Vista, Windows 10 (beta), Windows 7, Mac OS X 10.4 and higher |
| System requirements | A modern browser: Chrome, Firefox, Safari, and/or Internet Explorer 11+ |

Compatibility
Runs in the browser
Support & upgrades

| | |
| --- | --- |
| Support and upgrades offered/included | Free technical support via support ticket center, Free updates, but not upgrades |
| Support and tutorial links | http://lilt.com/ |

30 days
Languages supported
English↔Spanish, English↔French, and English↔German





Side-by-side comparison of this tool with others from the "CAT tools" category:



(0 reviews)
(24 reviews)
(32 reviews)
Compare more than two tools at once →
How easy is it to learn?
Worst CAT tool I have ever tested
Review by
Sanja_FR
.
This platform is not compatible with complex documents with tags, it is time-consuming and tedious to use, if you think consistency and typography is important in your work.

It is sometimes plainly absurd, why on earth would I like the cursor to jump to the end of the segment when I use a non-breaking space in the middle of a segment?

Be careful if you are asked to work on Lilt at half-price because it will take twice the time to work on it, while training their awful MT output and being super slow.

The "TM" does not populate perfect matches and is not case sensitive (really) you have to retype it with there predictive output which is not the same each time. Here it is for the consistency.

It's not easily compatible with basic QA check tools.

Oh, and if you delete a file, the TM gets deleted as well, because who needs to keep a TM after the file is translated, am I right ?
15
out of
15
found this review helpful.
---
How easy is it to learn?
Good tool with an awful company behind it
Review by
Javier da Rosa
.
I was contacted by Lilt to be part of their team of translators.

The onboarding was standard: signing NDAs, contracts, agreements, signing up to their platform, permissions, setting payment options etc.

The tool is comparable to many others around, like MateCat and Smartcat. It has support for all the formats you'd expect. The segmentation is OK. The workflow is OK. Gives good suggestions and, overall, feels faster than MateCat, or OmegaT, for example.

It's what you'd expect. Nothing too fancy, and gets the job done.

But Lilt, as a company, was able to deliver the most unprofessional experience I've ever had. They are the very first customer that has straight out not paid me for my work.

Remember they reached out to me? Well, apparently, they had this big opportunity with a mainstream shoe co. They wanted me to do a test, for free. I don't do free tests or samples. I told them this and we agreed on a fee for the test: my lowest rate for EN-ES translation.

Not only their payment scheme is utterly inconvenient (they only make payments using Payoneer) but their payments are nonexistent.

It's been over two months since I requested payment after submiting the test. They have not paid me. Regardless of my many efforts to communicate with them, their common reply is "Oh! Sorry! It must have been a problem with this week's payment batch! I'll look into this!"

Bottomline: stay away from Lilt. A company that risks bad word-of-mouth advertising over a 600-word translation deserves no business whatsoever.
11
out of
12
found this review helpful.
---
How easy is it to learn?
A good idea with horrible execution
Review by
Michael Blaskowsky
.
Lilt is okay for small projects of 1000-2000 segments, but beyond that any features turn into massive time sinks due to very poor layout and programming. One main idea behind Lilt is that everything is updated to a cloud in real-time, with the program updating the document real-time. What that translates into, however, is massive lag in the work flow, so everything takes 10-25% longer as you wait for the program to catch up.

That is enough for me avoid Lilt, but the layout makes any editing an absolute nightmare. With search results, the source and target are not displayed side-by-side, so ensuring consistency in a document is ridiculously time-consuming. Any if your document has tags, editing tags takes far longer than most any other program I've used.

Owners: The Lilt sales pitch is good, but if you are thinking about using it at your company, know that you are going to waste a lot of your translators' time. I recently worked on a 200 page document in Lilt and it honestly would have been faster to do have done the work in Word.

Translators: If someone asks you to do a job on Lilt, see if they will take any of your recommendations for other programs. Especially with larger jobs, it's going to frustrate you to no end.

The worst part is that, frustrating as this program is, the underlying idea is pretty good. They just need to get feedback from translators on ease of use and include better behind-the-scenes programming to have their program match the speed a human would work at.
2
out of
2
found this review helpful.
---
How easy is it to learn?
Easy to use, friendly interface
Review by
GalileoTrans
.
I've been using Lilt for a couple of years, along with MemoQ and more rarely, Trados. Lilt is very easy to learn and to use. I like the clean interface and the intuitive features. It's a lot less intimidating for new translators than other CAT tools, it's very sleek, modern and uncluttered. Bugs are quickly resolved and online support is available 24/h, which is of the utmost importance when you work with time sensitive projects (80% of a translator's work). The ability to sign in and work from any computer is probably my favorite feature.
What I'd like to see soon: a "sort by" feature that would allow me to sort segments by size, keyword, repetition % etc.
👍🏼 Very good platform, always improving.

1
out of
1
found this review helpful.
---
How easy is it to learn?
One of the best tools I've ever used
Review by
Luis Medina
.
Lilt is one of the best CAT tools I've ever used. Over my 10 years as a full-time translator, I've used several CAT tools, and I continue to use Lilt ever since it was launched.

I like it for the speed at which I can complete the translation of a file. With Lilt I've been able to reach over 1000 words of translation per hour. Their tag management feature has improved greatly over the years and it's become easier to manipulate tags. The machine translation engine really learns your translation style, and although the suggestions are not always perfect (which MT engine is always perfect?), it usually handles well sentences that are not too long or which do not have subordinate sentences.

What do you do with longer sentences? Lilt supports dictation software, like Dragon Naturally Speaking, which is of great help once you realize you can combine MT and dictation to complete a sentence in seconds.

Although Lilt also offers a QA system that you can use and works well, you can also download the file from Lilt and feed it to different quality assurance tool like Xbench or Verifika.

I am a member of the Lilt Translator Community and I cannot end this review without mentioning that the company is the fastest paying client I have.

Lilt is an innovative company with a technologically advanced translation tool that has helped me work faster and better in the past few years. Is the tool perfect in every way? No, no translation tool is perfect, but the support team is always there to look into issues that may affect your work with the tool.
1
out of
2
found this review helpful.
---