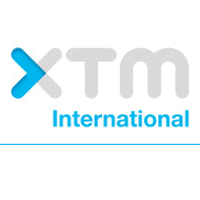 Join the world's largest community of translators.
Register now →
(It's free.)

Join the world's largest community of translators.

Join ProZ.com →
XTM Cloud
3.7

out of

5



XTM delivers a complete range of tools for the translator, reviewer and project manager via the web. It is a fully featured TMS, Providing a complete Translation Workflow solution including a CAT tool Module on a single, unified platform. All common file types are supported. We have created a diagram that shows the data flow and processes within XTM. There are two licensing models for XTM; XTM Cloud and XTM Suite.





Price
File formats
ALL
License type
Software as a service (subscription)
System requirements

| | |
| --- | --- |
| Operating system | Mac OS X 10.4 and higher, Linux, Windows 8, Windows 2000, Mac OS X 10.5 (Leopard) and higher, Mac OS 7, 8, 9, OSX 10.3.4 and higher , Mac OS X 10.6 and higher, Windows XP, Windows 95, 98, ME, NT & 2000, Windows Vista |
| System requirements | Cloud based SaaS requires an internet connection and web browser |

Compatibility

No data

Support & upgrades

| | |
| --- | --- |
| Support and upgrades offered/included | Free upgrades for duration of license/Subscription |
| Support and tutorial links | http://www.xtm-intl.com/resources |

30 days
Languages supported
All





Side-by-side comparison of this tool with others from the "CAT tools" category:




(0 reviews)

(24 reviews)
(32 reviews)
Compare more than two tools at once →
How easy is it to learn?
Excellent tool for collaborative translation and not only
Review by
LocGuild
.
I have been using XTM for 2 years now both as a translator and as a project manager. In this review however I am going to focus mostly on my translation experience and I will share with you some of the advantages of XTM Cloud that made me stick with the tool and not with any other:

1. Cloud solution:
- I do not have to worry about back-ups.
- The tool allows for mobility – my PC is no longer the only device I can work on, therefore I do not have to drag it with me everywhere I go.
- Any technical issues that may occur are solved by XTM team on their side, and I do not have to do any engineering work on my PC.
- Any updates are available right away and I do not have to install anything. On top of that I know that the other translators with whom I work have the same version of the tool and I do not have to worry about compatibility issues.
- I do not have to have a powerful PC to run XTM Cloud. Any calculations and other processes are on the server side.

2. Great support – usually they respond within ten minutes or so and not like some other tool vendors who made me wait even a couple of days and eventually I had to solve an issue on my own.

3. Simplicity – when I started using the tool more or less 2 years ago I was able to work comfortably within a couple of hours, and I did not feel overwhelmed with a huge amount of features that I did not need which is often the case with some other tools. However, I do agree that this simplicity came with the cost of not having some useful features. Fortunately enough, I have already seen many of these being implemented into the tool within those past 2 years and having this experience in mind I expect even more to come. I agree that the tool is not perfect but at the same time I am amazed with the speed of implementing new features into it by XTM team. Seeing where the development efforts are heading to I gladly pay for the tool in order to support XTM team.

4. The tool heavily relies on the industry standards (TMX, TBX, etc.) and therefore I do not have to worry about compatibility with other tools.

5. Since most of the time I use it to collaborate with other translators I really appreciate real-time features and sharing the same resources because it makes the whole process smooth and greatly enhances our teamwork.

6. I also really appreciate the scalability of costs for which SaaS model allows. I do not have to pay a significant amount of money for a tool upfront. Instead, I can adjust its cost depending on my demand within a given period of time. It also means that the money not spent on the tool still works for me until the next monthly payment.

I hope you will find my review helpful.

18
out of
20
found this review helpful.
---
How easy is it to learn?
I must say there are many tools that are much better and more translator-friendly...
Review by
Tanja Tilch
.
The tool has many drawbacks, i.e.:
- it is very difficult to go through a translation and do global changes
- there is no proper concordance search - the one there is does not open in a second window, but always takes you away from the phrase you are currently translating. Very annoying.
- it is very difficult to maintain consistency across very similar phrases (often previous translations are not offered as fuzzy matches)
- it is not possible to open two similar documents at once, i.e. you cannot refer back and forth between both of them
- there is not proper speedy spellcheck function
- you cannot display invisible characters (i.e. blank spaces between words)
- there is no possibility for the translator to view the translation in final layout before handing it back to the agency/client
etc. etc.
8
out of
8
found this review helpful.
---
How easy is it to learn?
Very useful and user-friendly online CAT tool
Review by
Jerzy Jeczalik
.
I have been using XTM Cloud Since 2010 and I am very happy with it. The tool is very cost-effective due to low monthly payments and the interface is easy to use and intuitive to learn. If I do need any additional help, I find the XTM support team to be very attentive and helpful. All common file formats are supported and even some of the more difficult formats such as InDesign are processed without any issues. XTM allows me to focus on translation rather that the technical aspects of software maintenance and file engineering, I would recommend it to all of my colleagues and peers.
7
out of
10
found this review helpful.
---
How easy is it to learn?
Pros and Cons
Review by
Hewhotranslates
.
I use XTM for two of my customers who own it.

I guess working on a Cloud-based tool has its pros and cons and it always depends on one's personal setup.

Yes, you can use it from any computer, definitely a pro. BUT you need the Internet at all times or you lose the project. Definitely a con. When you work in an area with a shaky Internet connection, e.g. while traveling (which I do a lot), bad news.

The tool is easy to learn and, like most tools these days, side by side. Personally, I have always preferred the original Trados Workbench view (source on top of the target, not side by side), a reason why I never really made friends with SDL Studio and most other tools these days, I just find the side-by-side view less clear and too overwhelming.

What I do miss is a proper analysis functionality. Running an analysis regularly helps me evaluate my progress and managing my time. XTM tells me my progress by giving me an overall percentage of my progress, but I cannot run a detailed analysis to see the change in fuzzies, reps, etc. as a result of my work. To me that's a huge con.

Also, it would be very helpful to see a segment's location/formatting in the text, e.g. whether it is a headline, a chapter title, text, table content, etc. The time spent on switching back and forth between the original document and XTM does add up.

Not my favorite tool, but I guess it's OK.
4
out of
5
found this review helpful.
---
How easy is it to learn?
Yet another tedious online platform
Review by
Sanja_FR
.
This tool was obviously designed to save a bit of time for project managers, at the cost of losing a lot of time for linguists, so basically, I have to raise my rates (and roll my eyes) when I'm asked to work on this one, as this is clearly not a well-thought tool. I mean it's OK if you have to translate a short text, not check the consistency or global changes, but if you want to work properly clearly this is not for you. Because who needs to see invisible characters, right ?

You can have all the features and the security you want, if the translating interface is bad (and let me tell you it is awful), the whole thing is pointless.

Very mediocre. Honestly, don't bother and don't pay for an access as a linguist.
2
out of
2
found this review helpful.
---