She is talented, hard worker, punctual and on time.
James Phuong
(Stansport)
Mar 09, 2015
I find that you are very punctual with your translations, in a sense that you have them completed before a given deadline, usually even the day of—And that's an understatement! Whenever I do prepare a word doc for you to translate, I go about it confidently, knowing that I can rely on you for a quick translation.
Tania has been working with us since October 2013 and has translated 149,693 words during that time. She works from English into Canadian French as part of a team in one of our ongoing projects relating to entertainment news and maintains a positive overall quality score in our systems. It is always a pleasure to work with such a dedicated, reliable translator.
ASAPTrans
Sep 03, 2013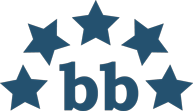 ASAP Translation Service / AP Translation / formerly Prospectus Intelligence & Co.
Avg. LWA :
4.7
(26 entries)
Happy to work with Tania always. Thanks
Excellent and reliable translator. Very fast turnaround.
Tania is an excellent linguist. She's extremely competent, produces quality, timely, and responsive. It's always a pleasure to work with her.
Tania is a great linguist to work with. She's extremely competent, qualified, communicates well and easy to work with. I appreciate her patience and understanding throughout all project durations.
Tania was readily available and did a very good job.
Outsourcer feedback
(Those who did not leave a comment)
Yes, without a doubt! Tania is very collaborative, resourceful, well organized, reliable and a quality worker. She's also very friendly!