Good job Vladimir! Looking forward to working with you again.
we have given given him one work related to english into bosian languaage and we are satified with his work regards SARITA JAIN UBC TRANSLATION SERVICES,DELHI(INDIA 93a,Ayodhya Enclave,Sector13,Rohini
Great job done by Vladimir!
Good cooperation. Prompt and reliable! Thank you!
Andreas Hofmann
(Global Business Service)
Apr 28, 2015
We can recommend Vladimir Micic as a reliable and professional translator for Serbian translations.
Annelore carried out a goo job and arranged for on time delivery. Great partner!
Outsourcer feedback
(Those who did not leave a comment)
Jan 26, 2017
Alexandru Tanase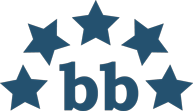 kalimera.ro
Avg. LWA :
4.4
(17 entries)
Willing to work with again:
Yes
This sevice provider has not yet received any colleague feedback.
Have you worked alongside this service provider? Leave Vladimir Micic a rating.