Great personality, very cooperative and punctual!
Audrey is a serious and reliable professional
Reliable, responsive and good. All it takes, really.
Outsourcer feedback
(Those who did not leave a comment)
Aug 01, 2016
KERN AG Global Language Services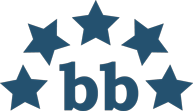 KERN Global Language Services / KERN AG
Avg. LWA :
4.7
(25 entries)
Willing to work with again:
Yes
This sevice provider has not yet received any colleague feedback.
Have you worked alongside this service provider? Leave Audrey Favre a rating.