- reliable and professional linguist, easy to communicate with, good quality medical translation
Translator with good command over Tamil and English language

i Translation Zone Pvt Ltd
Mar 31, 2017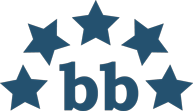 i Translation Zone / Formerly L Translation Zone
Avg. LWA :
4.9
(27 entries)
Mr. Kalayanasundar is a sincere translator. We can always expect prompt delivery & error free quality from him.
Very talented, intelligent and professional translator to work with.
Nitin Verma
(www.flamingotrans.com)
Sep 07, 2015
He is very punctual to his work.
Pooja Kamble
(Mangrol Multimedia )
Jun 06, 2015
Vijay Anand
(NO School)
Jan 29, 2015
Working with Kalayansundar Sir is awesome, quick, reliable professional and accurate, always respecting deadlines. Thanks for you good business

Gopinath Jambulingam
Jul 24, 2014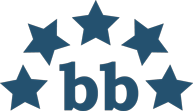 GEM Translators / Gopinath Jambulingam
Avg. LWA :
4.1
(10 entries)
He did a Tamil to English translation project for our company. He is adept at the job, and I am really happy with the quality of his work and timely delivery. I wish him all the best in his translation career.

Senthil Kumar
(apinternationalfilms.com)
Jul 24, 2014
good command over the language and immensely cooperative to meet our deadlines

Outsourcer feedback
(Those who did not leave a comment)