Correct, well written translation with perfect grammar and spelling and delivered on time. Will definitely continue to count on him!
Andrew is not only a great guy but also an excellent translator. He did a fantastic job. Would definitely work with him again!
Andrew did a timely and professional job on a difficult translation.
Jose Antonio Moya
(Freelance)
Sep 06, 2016
Assertive, punctual and responsive translator, provided a good quality translation... it was a pleasure working with him.
Outsourcer feedback
(Those who did not leave a comment)
Sep 30, 2016
Loie (AndroidPit)
Willing to work with again:
Yes
Sep 06, 2016
José Antonio Moya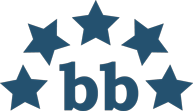 José Antonio Moya / Ábaco
Avg. LWA :
5
(1 entry)
Willing to work with again:
Yes
This sevice provider has not yet received any colleague feedback.
Have you worked alongside this service provider? Leave Andrew Carter a rating.