Paola ist eine sehr gute, sehr genaue und wirklich kompetente Übersetzerin. Bestens zu empfehlen!
Paola is able to think with the end-client and 'transfer' the intended message rather than merely 'translate' it. Consistently a pleasure to work with!
Outsourcer feedback
(Those who did not leave a comment)
Sep 05, 2008
Macklin GmbH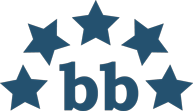 Macklin / Übersetzungsdienst Macklin GmbH
Avg. LWA :
5
(1 entry)
Willing to work with again:
Yes
This sevice provider has not yet received any colleague feedback.
Have you worked alongside this service provider? Leave PAOLA MARIANI a rating.