Sonorilo
Nov 08, 2019
Average WWA rating given: 5.00
(9 entries)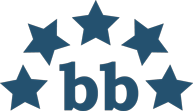 Sonorilo Language Services
Avg. LWA :
5
(40 entries)
Exceptional quality, flexible, great communication. Will definitely work with him again.
Date
Feedback from
Comment
Rating
May 15, 2020

Comment: Erik translated a difficult project for us and delivered an excellent translation. He was very friendly & highly professional. It was a pleasure working with him, we can highly recommend his service!

Apr 23, 2019

inteprit

Average WWA rating given: 3.75 (4 entries)
Inteprit Language Solutions (Pty) Ltd
Avg. LWA : 4.4 (5 entries)

Comment: It has been a pleasure working with Erik and in case he is interested, we would like to continue building on the business relationship.

Mar 29, 2019

Rik Schraag

Average WWA rating given: 5.00 (14 entries)
Maverick Translations
Avg. LWA : 5 (6 entries)

Comment: Erik helped me out with a difficult robotics-themed translation. He worked against a really tight deadline and managed to deliver well before it. The quality was excellent. A life-saver!

Reply: Thanks, Rik! I hope to hear from you again soon.

May 09, 2014

SPL Translat (X)

SPL Translation
Avg. LWA : 5 (2 entries)

Comment: Erik did a very good translation for us. He also was very courteous and friendly about an issue we had. Thank you Erik!

Apr 11, 2013

Comment: Excellent translator, very reliable and flexible. Highly recommended!

Apr 11, 2013

Comment: Very professional and accurate translator with high quality standards. Great to work with.

Jul 01, 2009

Lingo24 Ltd

Lingo24 Translation Services Ltd.
Avg. LWA : 4.9 (187 entries)

Comment: Erik is a great translator, we highly recommend his services.

Feb 08, 2008

Christian Faust

FaustTranslations.com GmbH
Avg. LWA : 5 (2 entries)

Comment: Zuverlässige und professionelle Arbeit, auf die wir bei Bedarf gerne wieder zurückkommen werden.

Reply: Vielen Dank, gerne wieder!

Oct 16, 2007

Comment: Accurate translation, professional service, prompt delivery.

Reply: Thank you very much, I hope to work for you again!
Outsourcer feedback
(Those who did not leave a comment)
Mar 31, 2014
Translation TE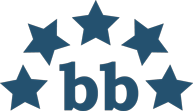 Translation Engineering GmbH
Avg. LWA :
5
(2 entries)
Willing to work with again:
Yes