fgomez1
May 19, 2020
Average WWA rating given: 3.33
(3 entries)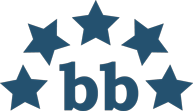 World Communications
Avg. LWA :
5
(7 entries)
A professional, incredible, easy to deal with, and exceptional translator!
It's been a pleasure working with Orsolya. She is very professional and always delivers the translations on time, and her work is perfect. I definitely recommend her.
Xenia Smirnov
(monströös GbR animation studio)
Dec 04, 2019
This was a great cooperation and the result of the work of Orsolya Kiss was very satisfying. The communication was flawless und friendly. I would definitely work with her again and recommend her to my colleagues.
Stella Athini
Oct 19, 2019
Great service! Very polite and helpful! Quick response in emails ! Generally very good cooperation!
Orsolya is an extraordinary translator, and also she is absolutely professional and nice. It is a pleasure to work with people with such an amazing personality.
Great translator. Fast and precise! Highly recommended.
Orsolya is a great translator, always willing to help, fast and accurate. A real pleasure to wok with! Many thanks for your precious help!

TrM Translations
Mar 06, 2018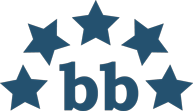 TrM Translations (Formerly TrM Hungarian Translations)
Avg. LWA :
5
(26 entries)
Quick response, delivery is always on time and the translation is excellent! We will work with her again!
Orsi is a professional translator, friendly, reliable, it is a pleasure to work with her. :)
Very helpful and easy to work with.
Ich kann diese Kollegin nur empfehlen. Sie arbeitet genau und liefert termingerecht. Ich war mit Ihrer Arbeit sehr zufrieden
Our cooperation has lasted over a year. During this time, we have got to know Orsolya as an excellent and reliable translator in all language pairs (HU-DE, DE-HU, EN-HU, HU-EN). She often delivers before the deadline and is easy to work with. We would recommend her to anyone.
Excellent translation from English into Hungarian, obseving deadlines, going extra miles. Most impressive deliveries!
Grunzó Zsófia
(Amnesty International)
Apr 02, 2015
We have received some good quality translations from Orsolya. I would recommend her as a translator to anyone.
Rónai Judit
(Amnesty International)
Mar 27, 2015
Orsi is a precise and reliable translator, works well with tight deadlines and frequently delivers ahead of schedule. Highly recommended!
Csaba Lóki
(TED - Hungarian team)
Mar 03, 2015
Orsi is prompt and reliable. Her translations are precise but preserve register, style and humor. Straightforward and helpful, great communication, easy to work with, very reliable and dedicated to translation.
Outsourcer feedback
(Those who did not leave a comment)
Jun 11, 2019

Willing to work with again:
Yes
Jun 11, 2019
Burai Enikő
Willing to work with again:
Yes
Jun 05, 2019
Jaehun An
Willing to work with again:
Yes
Oct 08, 2018
studyhood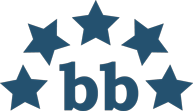 Studyhood Ltd.
Avg. LWA :
4.9
(9 entries)
Willing to work with again:
Yes
Mar 06, 2018
Gábor (TrM Translations)
Willing to work with again:
Yes
Orsi is a very reliable person. She has a clear logic and the ability to work contemporary on more than one project. I absolutely recommend her for any simple or complex project, communication is a pleasure with her!