(AmE) Ministerial Official (BrE/IrE) Public Officer
Explanation:
We will - again for now - leave 'Commissioner for Oaths' swearing an affidavit or 'Statement of Truth'.

The last time I saw the term of 'Ministerial Officer', to wit: in connection with 'ministerial agency' and vicarious liability in ENG law, was in the standard textbook of James on Tort(s), 1969 (= in my first undergrad year of half a century ago).




Example sentence(s):
US: A Notary Public is an official of integrity appointed by state government —typically by the secretary of state — .... These official acts are called notarizations, or notarial acts. Notaries are publicly commissioned as "ministerial" officials
A notary public (or notary or public notary) of the common law is a public officer constituted by law to serve the public in non-contentious matters usually concerned with estates, deeds, powers-of-attorney, and foreign and international business.

Reference: http://www.nationalnotary.org/knowledge-center/about-notarie...

Adrian MM.
United Kingdom
Specializes in field
Native speaker of:
English
PRO pts in category: 188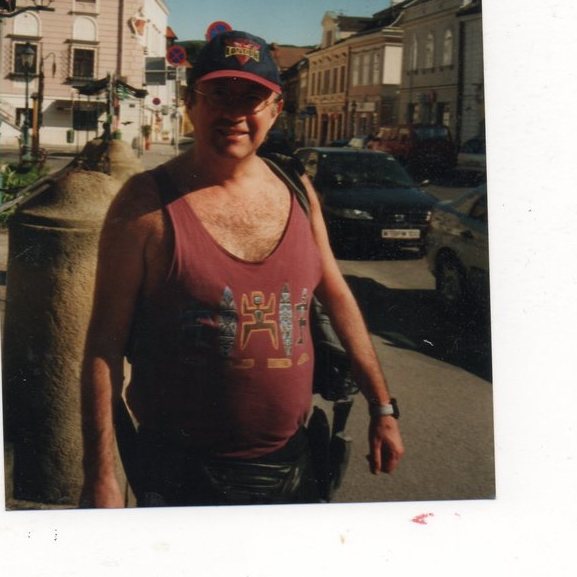 5 hrs confidence:


officer of the court or legal system



Explanation:
The people covered by this FR term (see definition below from the French Ministry of Justice) are almost entirely some type of lawyer, court bailiff, or other judicial-system personnel. All US lawyers, public and private, are "officers of the court." Because the FR term includes notaires, which means a type of non-court-appearing lawyer in France and the UK but not in the US, I would add "...or legal system" to encompass lawyers who may not technically be officers of the court.

The FR term also includes certain people who could be called "public officials" in English, but that is covered directly by the previous term (fonctionnaire public), so you don't need to work it into your translation of officier ministériel.

"Un officier public (ou ministériel) est une personne titulaire d'un office conféré par l'Etat et nommé par décision d'un ministre. Les avoués près les cour d'appel, les huissiers de justice, les notaires, les avocats au Conseil d'Etat et à la Cour de cassation sont des officiers ministériels. Certains d'entre eux sont également des officiers publics, en raison de leur pouvoir d'authentifier des actes juridiques ou judiciaires et de procéder à l'exécution des décisions de justice (Exemple : notaires, huissiers de justice)."

https://droit-finances.commentcamarche.com/faq/4249-officier...


--------------------------------------------------
Note added at 5 hrs (2019-09-13 17:22:48 GMT)
--------------------------------------------------

PS re the US term "ministerial": it doesn't mean AT ALL the same thing as the FR ministériel</>. Definition:

"Ministerial: Done under the direction of a supervisor; not involving discretion or policymaking.

Ministerial describes an act or a function that conforms to an instruction or a prescribed procedure. It connotes obedience. A ministerial act or duty is a function performed without the use of judgment by the person performing the act or duty."

https://legal-dictionary.thefreedictionary.com/ministerial



Eliza Hall
United States
Local time:

12:37


Specializes in field
Native speaker of: English
PRO pts in category: 125






1 day 2 hrs confidence: peer agreement (net): +1

officier ministériel (anyone vested with public authority)



Explanation:
..

--------------------------------------------------
Note added at 2 days 5 hrs (2019-09-15 17:29:11 GMT)
--------------------------------------------------

L' "officier ministériel" est un professionnel qui, agissant en exécution d'une décision des autorités de l'Etat dispose d'un privilège pour exercer une activité qui, en général, constitue une tâche de service public.

feel free to argue ... with the definition.



Daryo
United Kingdom
Local time:

17:37


Native speaker of: Serbian, French
PRO pts in category: 174




Login to enter a peer comment (or grade)

The asker has declined this answer






3 hrs peer agreement (net): +2

Reference: Officier ministériel

Reference information:
Given the definition of this term, it might be better to leave it in French with a translator's note or explanation in square brackets.

"L' "officier ministériel" est un professionnel qui, agissant en exécution d'une décision des autorités de l'Etat dispose d'un privilège pour exercer une activité qui, en général, constitue une tâche de service public. Il en est ainsi notamment des commissaires-priseurs, notaires, des huissiers et des avocats au Conseil d'Etat et à la Cour de cassation (en revanche les autres avocats ne sont pas titulaires d'un office). Voir les informations relatives au statut particulier de ces avocats sur le site du Conseil de l'Ordre des avocats aux Conseils

Les officiers ministériels sont titulaires d'une "charge". Ils disposent du droit de présenter leur successeur. Ils font partie d'une catégorie plus vaste que sont les "Officiers publics " qui dressent des actes authentiques et obligatoires. Mais tous les officiers publics ne sont pas des Officiers Ministériels. Par exemple les " Officiers de l'État civil ", les Greffiers des Cours et Tribunaux, les Conservateurs des Hypothèques sont des officiers publics mais ne sont pas titulaires d'une charge."


https://www.dictionnaire-juridique.com/definition/officier-ministeriel.php


B D Finch
France
Works in field
Native speaker of: English
PRO pts in category: 509