Thank you so much, Beatriz.
Beatriz is very professional and reliable; a true team player!
Beatriz produces top quality work, no matter the job.

Beatriz Ramírez de Haro
(this provider)
Hi Jonathan, what a nice surprise! I look forward to working with you again. God bless you - Bea
As Director of Communications of the Royal Spanish Golf Federation, I'm willing to work again with Beatriz Ramirez de Haro who is an extremely reliable first class translator
Beatriz Ramirez de Haro is a first class and extremely reliable professional
Beatriz nos ha ofrecido siempre servicios de la máxima calidad pese a que algunos de los trabajos eran de una gran complejidad y no disponía de mucho tiempo.
Beatriz is the most efficient and reliable translator I have had the opportunity to work with.
peterlongo1 (X)
Dec 21, 2008
Fantastic English-Spanish translator. Vast knowledge of both languages, proper word usage and a wonderful, charming personality.
Outsourcer feedback
(Those who did not leave a comment)
May 10, 2015
sanderson1611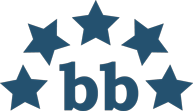 Pastor Steven L Anderson
Avg. LWA :
5
(1 entry)
Willing to work with again:
Yes
Jan 27, 2009
Madrid Golf
Willing to work with again:
Yes
II have asked for this brilliant colleague's help in connection with a translation project that had to do with her main field of expertise. She is knowledgeable, gifted and generous. It would no doubt be a pleasure to work with her again anytime.