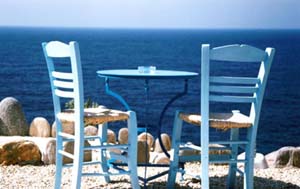 Hellenic World
For all your linguistic needs
---
Description
*All aforementioned languages are offered bidirectionally.*
We are a team of professionals with a passion for language and commitment to excellence. We can offer - but not restrictedly - translation, editing, proofreading, QA and back translation. We can also provide solutions to any problems and mainly support your awareness of the existing cultural Greek background.
We offer fast turnaround times,excellent communication and a virtual 24/7 presence online. We are located all around the world, thus facilitating your access to our team for urgent (or regular) projects.
You can just relax and enjoy collaboration with our team... it does not have "to be Greek to you" any more!!!!
It can just be GREEK FOR YOU!!!
English
English
English
English to Greek
English to Greek
English to Greek
English to Greek
German to English
German to English
German to English
German to English
German to English
Greek (Ancient) to English
Latin to English
Latin to English
Russian to English
Team leader

Valentini Mellas
It's all Greek to me!
Greece
Well rounded detail oriented translator
My passion for language and linguistics started when my father gave me my first fairy tale book. Words take you to another world, show you the mind, habits, folklore, and the history of another person or group of people. After graduating from Athens University I spent my time teaching Greek and English and then moved on to the translation realm. Here, specializing in medical, legal and ERP systems made me get a deeper understansing of the contribution/role of the translator. Translation is not just a profession; it is a commitment to opening closed doors and borders as well as minds. I feel humble that all these fine people share these ideas and formed this large Hoikos.
21:59