Learn more here ...
http://www.proz.com/hall-of-fame
I have resided in Italy since 1983 and I have bilingual Italian–English language skills. I have been a linguist for over 25 years and I am a competent translator and interpreter in a number of fields.
I have produced an extensive portfolio of translations for many sectors, including: tourist guidebooks and brochures, books on local folklore, prestigious art catalogues, olive oil production guides, winery flyers, paper manufacturing newsletters, historical musical biography, 18th-century Italian libretto translations for DVD subtitles, many websites ranging from charcuterie to the 2006 Turin Winter Olympics, even a history of the Ferrari car company, brochures for industrial design giants Alessi, Guzzini and Frau, EU funding requests and reports, contracts, psychology research, press releases and websites for top Italian fashion and industrial designers.
In 2007 I provided translations to White Star-National Geographic for (amongst others) Legends of Rock and City Squares of the World; to Dalmatian Press for a series of children's books on wild animals.
I have worked on the 2008-9-10-11 editions of the Gambero Rosso Italian wine guide and translated sections of their website. I've also contributed to the new SlowFood wine guide translations, worked for ARTA Abruzzo organic agriculture agency, coordinated a series of art books for a major US publisher, a series of eight books on Abruzzo, for CARSA-APTR and, also for CARSA, extensive EU-funded territorial guides to the Castelli Romani area.
My pro bono contributions to translation include http://www.rokpa.org/, and a Pro bono interpreter and translator for Ortona Municipal Council and Canadian Veterans.
Rates are provided on a per project basis - every job is different.
Member no. 20502, AITI -
Italian Translators and Interpreters Association
, Lazio branch.
Member no. 023512 of the
Chartered Institute of Linguists, UK
Pictures seem to speak louder than words, so below I have included an overview of books and reviews I have translated in whole or in part.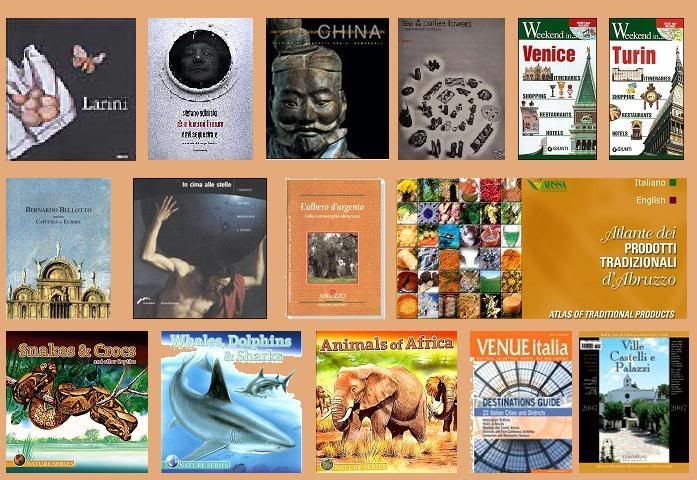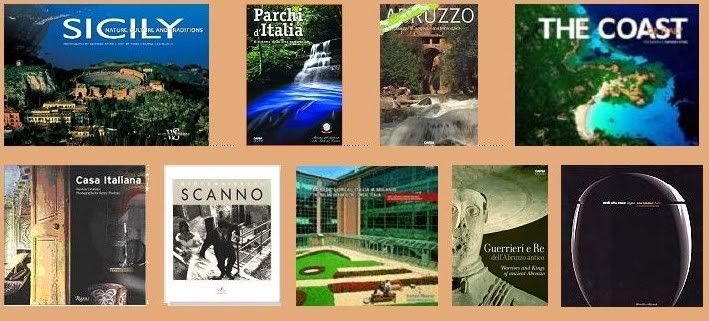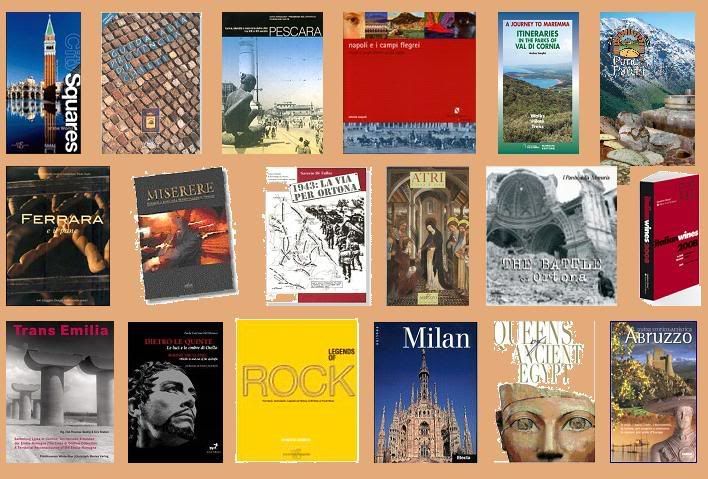 For some of my work online, check these links (but not all the sections are mine ... any with mistakes aren't!):
http://www.venueitalia.com/cont/010art/0802/1900/iindex.asp
http://www.frinaeventi.com/
http://www.gamberorosso.it/portaleEng/Homepage/homepage
http://studiolet.com/eng/laformazione.html
http://www.borgolabagnaia.com/benessere_eng.php
http://www.osolemioforever.it/eng-home.html
http://www.museodiocesano.it/sezioniEng.asp?sez=2&link=7
http://www.comune.torino.it/torinoplus/english/portrait.html
Excellent comprehension of the
source
and idiomatic, stylish rendering of the
target
, supported by quality dictionaries, unique personal glossaries, and smart web searches.
A
punctual, reliable
service, run from an efficient home office, with a dual Pentium workstation running
virus checks
at every power-up.
Broadband line
for fast, dependable e-mail reception and return of finished jobs.
I handle Word, Wordfast, Excel, PowerPoint, pdf formats and CAT-segmented texts.
e-mail for a quote and deadline ... richiedi un preventivo inviando un'e-mail a:
[email protected]
Webster's Online Dictionary
The Rosetta Edition™

English Italian
Support http://www.tsf-twb.org