Ondřej is a true professional. He's reliable & provides his clients with top-notch translations. Recommended!
Pamela Sotomayor
(CLIQ Digital)
Dec 08, 2016
Ondrej is very professional and has always delivered the jobs assigned very fast.
Certainly would be and I am happy to cooperate with this translator :)
We have had a pleasant cooperation. Ondrej is a reliable colleague to work with and we are looking forward to our cooperation in the future.
Very good and reliable translator.
We've cooperated with Ondrej for a while now. Fast respond. Professional touch. Competent. Always ready to help out. And easy to deal with (which personally I highly appreciate). I'm definitely wishing to continue our cooperation and would recommend Ondrej as a valuable asset for any translation agency!
I have been cooperating with Ondrej on dozens of videogames localizations since 2006 and I can only recommend his professional services.
Ondrej is a very thorough, conscientious and professional translator, with a great knowledge of the IT terms the project required. He was a also a pleasure to work with and a great communicator. I highly recommend him and look forward to working with him again soon. Thanks for your help. Oliver
Synergy Language Services Synergy Language Services
Apr 30, 2014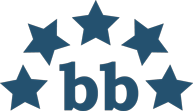 Synergy Language Services / Synergy Language Services Limited
Avg. LWA :
5
(11 entries)
Ondřej is a very responsive and quality translator. I would recommend his services without hesitation.
Ondrej is a highly conscientious, fully client-centred provider of top quality translations into Czech. I have no hesitation in recommending his services.
Outsourcer feedback
(Those who did not leave a comment)
Reliable, highly qualified and experienced colleague who is a pleasure to work with.