sworn, reliable and dedicated translator with a proven track records of high quality deliverables.
Helena is highly skilled and easy to work with. We have no complaints and cooperation has run smoothly
Very professional translator. Anytime again.
Helena was a pleasure to work with - communicative, timely and most important was the attention to detail with which she crafted her translation.
Very fast and accurate translation services.

Dr A Ernst
Feb 19, 2015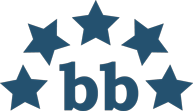 SKS Sprachen Komplett Service (Formerly PAEN Communications Ltd. - Language Services)
Avg. LWA :
4.8
(25 entries)
Thank you for your diligence and good communication.
Gábor
(TopWheels)
Dec 17, 2014
Precise work, deadline respected. Thank you.
Ms. Koželj provided a very good translation re. the rules and procedure of a competition from English into her mother tongue. We will happily work with her in the future.
Outsourcer feedback
(Those who did not leave a comment)
Colleague feedback
(Those who did not leave a comment)
Jun 25, 2020
Impact Language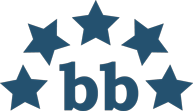 Impact Language Solutions Kft. / Impact Translations / Impact Training Bt
Avg. LWA :
5
(4 entries)
Willing to work with again:
Yes
There is no other feedback to show at this time.